October 25, 2016 - Christian W. Larsen - markedsforing.dk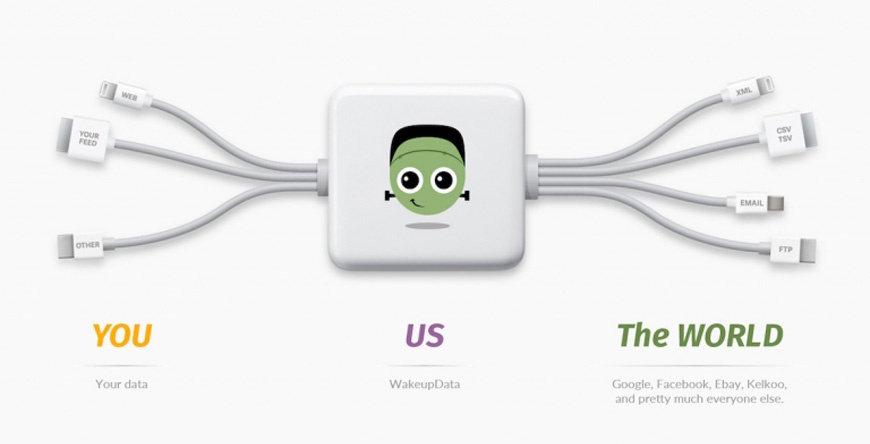 A young, Danish company returns the power to marketing with tools that minimise the waste of marketing money.
Most marketing and communication employees, agencies and advisers are familiar with the typical problems: The IT department and the technical challenges, the lack of IT resources etc. Every time something needs to be adjusted in a product feed or you need more data to optimise advertisement campaigns, this is the message you get: We will solve it but first we need to prioritise other more urgent tasks.
In light of this, a young, Danish growth company is right now being successful in returning the power to the marketing departments and Danish marketing agencies like iProspect. The name of the company is WakeupData and they are specialised in helping agencies and web-shop customers like Hummel, Silvan and Kaufmann avoid wasting marketing money on the wrong advertisements as well as streamline data from their web-shops.
Simple and deep.
WakeupData is based in Aarhus and from here an international team of more than 8 nationalities work hard to ensure that product feeds and other technological challenges are no longer in the way of marketing. - "Danish webshops have different challenges when it comes to advertisements and product feeds. Some struggle with getting the products offered through portals like Pricerunner or Miinto because it can be rather complicated getting thousands of item numbers to interact with external systems. Other webshops lack real-time data in order to optimise their marketing as well as message", says Cevat Gokce Akin, the co-founder of WakeupData.
Find out more about our Data feed management solution or get a live demo below.

According to one of the companies' big customers, the world's largest digital performance marketing agency iProspect, "the combination of simplicity and depth make WakeupData an important business partner for agencies and their customers. Their system makes it very easy to work with data feeds, data insights and advertisement optimisation. Basically, what they are really skilled at is understanding and translating data. They make sure we do not drown in either data or the daily technological challenges", says Ruth Marbæk Barrit, the Head of PPC (Pay per Click, ed.) at iProspect.
---