November 9, 2016 - Rasmus Højmark Ravn, trendsonline.dk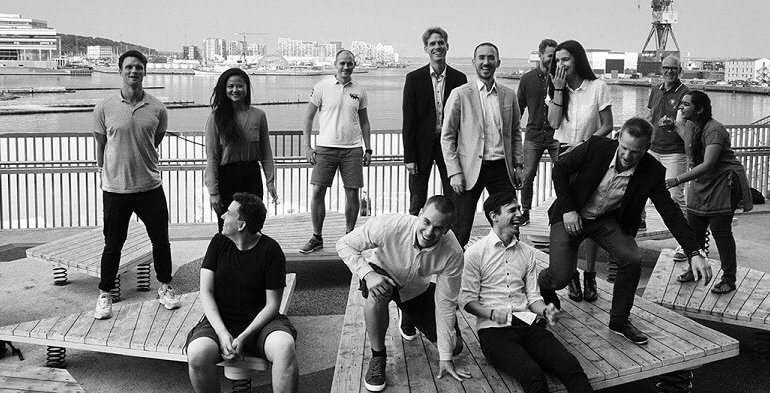 Aarhus-based WakeupData will make it easier for Danish and international companies to process their data for commercial purposes. That has potential to make billions of Danish kroner according to co-owner Allan Jørgensen.
Data is the be-all and end-all of the business world. The problem is that it is often both expensive and troublesome for companies to process data in a way that secures them and their product a leading market position.
Solutions that make life easier for companies in this regard are now in demand, and Aarhus-based WakeupData spotted this. The young IT start-up offers a simple and cost-effective Feed marketing tool integration of commercial channels such as Amazon, Facebook and Google Shopping and has quickly attracted several major clients.
"We're looking at a billion-sized market, and the fact that clients such as Silvan, Air France, KLM and Hummel choose to use our system over those of our competitors is a clear sign for us that we're on the right track,"
says co-founder and serial entrepreneur Allan Jørgensen.
Adapt your data as you wish.
WakeupData's strength lies in its user-friendliness. It can be a truly complicated matter for the webshops themselves to manage the integration of different channels.
With WakeupData, you don't need a deeper understanding of coding for instance, Allan Jørgensen explains. "Our cloud-based solution hands over the power to the marketing departments so they don't have to rely on expensive development companies to adapt and generate their data feeds for them. And here you often won't find knowledge about the individual service you want to integrate."
The solution guarantees that the integration is consistent with the users' needs and wishes for a specific service, Allan Jørgensen continues. This is primarily due to the fact that the companies by and large can process and adapt their data as they please.
Even if there were gaps in their preliminary data. "WakeupData can enrich the data feeds with missing information and visualise the prices and amounts of the range of products. Finally, it can aid in benchmarking against the market through Business Insight. In short, it offers the opportunity for marketing departments to adapt data as they please, to edit content easily and to make decisions based on the data insights – all within the same tool," he adds.
The preferred solution.
For Allan Jørgensen, the ambition is to become the preferred integration hub for data for companies, regardless of their line of business. The next step for him and his colleagues is to find capital from 7 to 9 million Danish kroner to expand the international business. The increasing interest from abroad holds great promise for the future.
WakeupData expects to be active in Sweden, Norway and the Netherlands within a few months. In Denmark, the start-up is already standing strong with more than 10 partners and 100 clients less than one year after it opened its platform for partners.
WakeupData's co-owners include – apart from Allan Jørgensen – the former IT manager for Wupti Dennis Cassøe as well as the serial entrepreneur Cevat Gokce Akin who chose to leave his home country Turkey for the more entrepreneur-friendly business climate in Denmark some years ago.
---