February 9, 2017 - Simone Okkels, trendsonline.dk
The Aarhus-based WakeupData is taking on Scandinavia. How? By making complicated systems easily understandable and by carrying on the "born global" mentality.
It is one of those companies that from the very beginning has seen the world as its playground. The two-year-old WakeupData started in Aarhus, but the core team of ten consists of eight different nationalities. Now, they are going "all in" in the Nordic countries, and the ambition is to be market leaders in Scandinavia.
"We are one of these born global companies, and if you take that seriously, it has to be reflected in the diversity of the team. We are expecting to double the amount of employees during 2017, and we will continually and actively aim to attract highly qualified employees from abroad to our headquarters in Aarhus,"
Says Allan Jørgensen, co-founder of WakeupData and co-owner of a number of IT and tech companies, in a press release.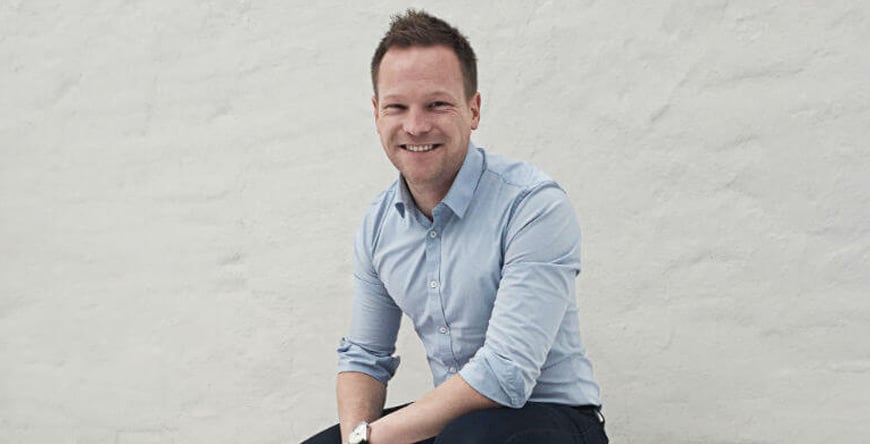 A potential for a billion kroner market.
The company, which delivers tools to minimise waste of advertisement spend in marketing, will make it easier for Danish and international web shops to process their data for commercial purposes. A potential billion kroner market, according to WakeupData that already has several international clients such as Georg Jensen.
"We have specialised in a cloud-based solution that reorganises various data sources so they fit perfectly with otherwise incompatible marketing platforms. It may sound incredibly geeky – and as a matter of fact, it is. For our clients, however, it is a tool with which they can shift focus from technology to the optimisation of marketing and in this way improve their bottom line figures rapidly,"

Allan Jørgensen adds.
WakeupData was one of the six finalists in IBM's Business Connect 2015 where the company collected a bit more than four million Danish kroner from three foundations Markedsmodningsfonden, Vækstfonden, and Innovationsfonden.
New offices will also be 'born global'.
WakeupData is part of the company Web2Media which turns over more than 20 million Danish kroner yearly and employs around 40 people in the companies according to the press release. Just like the office in Aarhus, the plan is to make the new offices in the rest of the world consist of a combination of local people with local knowledge and international people that can secure the diversity and global way of thinking that is the core of WakeupData.
"I think that Danish start-ups sometimes are somewhat naive when they shout internationalisation, but at the same time have a 100 % Danish team that does not know what is going on globally, and how fast it is going in other countries and markets. You simply have to get international people on board from the very beginning if you are serious about being born global."
Go for "simplexity".
WakeupData has – apart from the global ambitions – a goal to make the world simpler. Allan Jørgensen coins this "simplexity" – making complicated systems easily accessible for users.
"WakeupData can enrich data feeds with lacking information and visualise the prices and amounts of the range of products. Finally, it helps you with benchmarking against the market through Business Insight. In short, it will secure the marketing departments' opportunity to adapt data as they please, easily edit the content and act on the data insights in one and the same tool."

---