We usually push out features once a month and usually they do not get posted here in our news section. But we thought it would be a shame not to share some of the cool things coming out.
Since our platform is becoming very strong in building and handling optimal data integrations, we thought it was time to update the monitoring and error handling abilities of the platform.
Wakeupdata.io
We are happy to announce we just launched wakeupdata.io! Now our partners and users can view the integrations from an external monitoring site, as well as being able to add as many accounts as they wish. This will allow you to provide monitoring access to co-workers, that are dependent on the integrations, avoiding the potential risk of modifying the integrations.
Of course this is also available in the core from both import and export overview.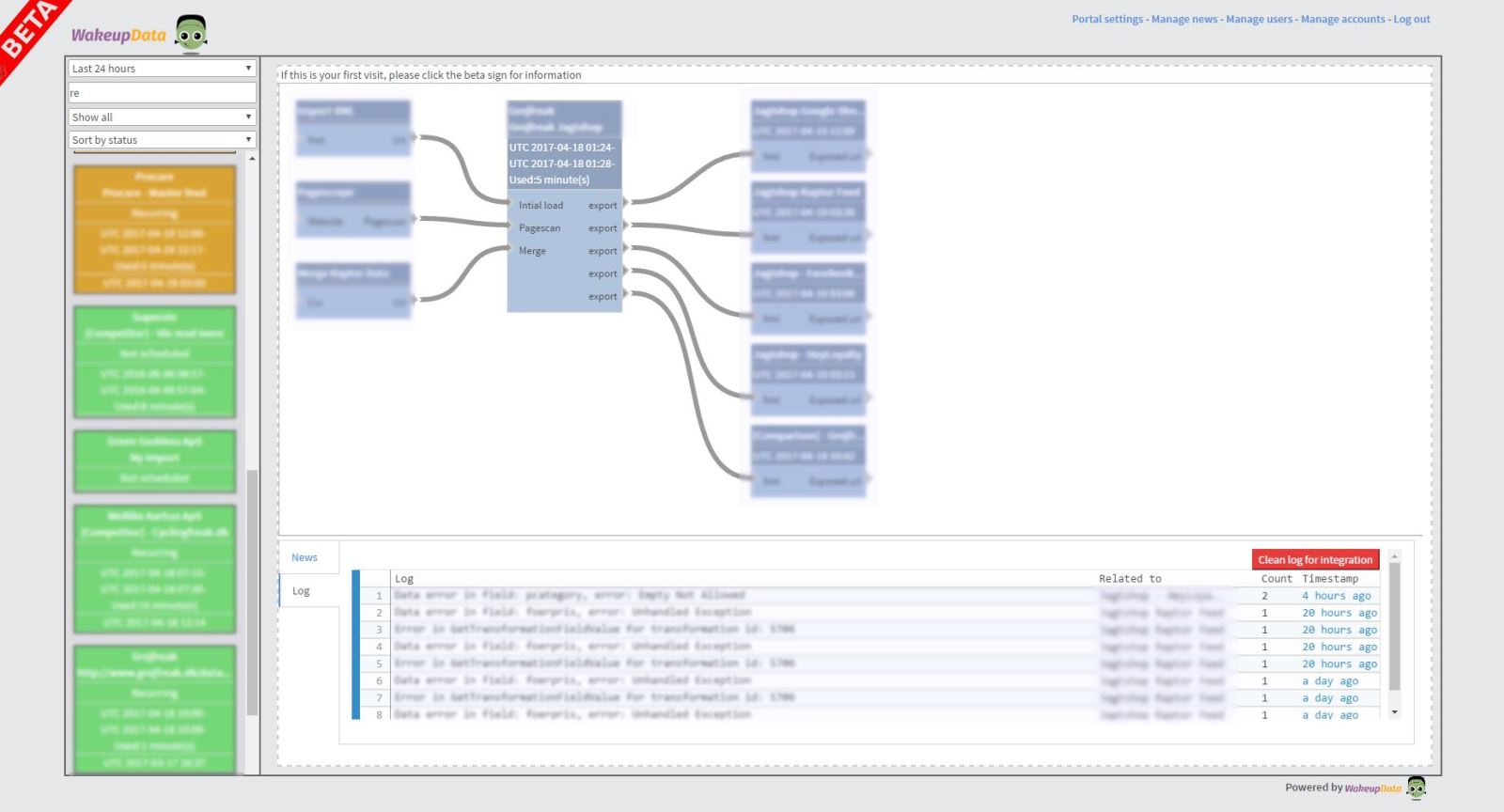 In our monitoring tool you will see:
The integration flow visualized
Timestamps for runs and export fetching
Check logs on even the smallest discrepancy in your data
A mobile friendly way of ensuring all your data and integrations are up-to-date
Other improvements
Among other cool changes worth mentioning there are:
Improved logging capabilities
A powerful error handling method, that allows the integration to rerun multiple times if it fails
Huge improvement to the context-sensitive help functionality
Need help? Please don't hesitate to contact us.
---