Black Friday and Cyber Monday have passed, meaning we are now in the midst of the Christmas and winter sales.
To help out online store owners, we've pulled together a few statistics on what we might be able to expect from this year's Holiday spending period, as well as a few tips on how you can optimize your store and data feeds to ensure the best return on investment.
Ecommerce continues to grow
Ecommerce is expected to drive holiday spending growth again this year as more shoppers use their phones and computers to purchase gifts. According to Visa, e-commerce retail sales will experience a growth of 15%-17% in 2018.
They also found that consumers plan to do nearly half of their shopping online (48%).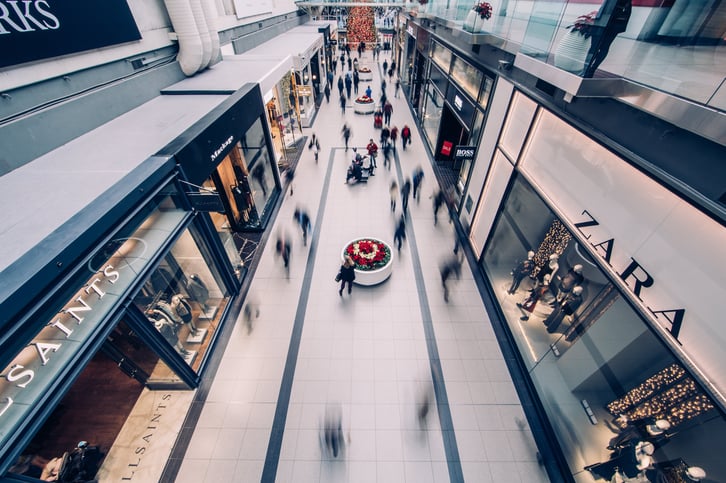 According to eMarketer, ecommerce retail sales in 2018 will be strong, but not quite as strong as last year - with e-commerce figures echoing those of Visa (above), predicted to increase 15.3% in 2018 - with the retail industry grow by 3.8%
Less in-store footfall, more mobile commerce
Regardless of the overall statistics from the holiday sales season, the in-store footfall continues to decrease. According to a study, foot traffic in retail stores fell 7.5% in November and December 2017, mirroring the rise in favor of purchasing online.
Meanwhile, use of smartphones to mobile commerce is predicted to grow by 32.7% this year. Several major brands like Apple's iphone X have pointed the way for this trend, with a prioritization of factors that help phone users carry out online transactions more easily.


Overall ecommerce performance
Statista predicts a whopping 246.15% increase in the worldwide ecommerce. From $1.3 trillion in 2014 to $4.5 trillion in 2021. During the past few years, ecommerce holiday spending statistics has increased sharply
On top of this, a growing trend from 2017 points to another possible sales period for online stores. The week between Christmas and New Year has now become "Cyber Week II". UK sales grew 28% between December 26 and December 30, last year.
So let's take a look at what online store owners can consider for their online store to ensure they are making the most of the increased potential this holiday season?
1. Optimize your online store and make it mobile responsive
There are fewer quicker ways to lose potential shoppers than an online store which loads slowly.
To avoid this, consider optimizing your images, minifying CSS and Javascript, reduce redirects and remove broken links.
Ensure you are satisfying your website visitors by talking to them. Run a survey with reward on your product pages asking if the website loads fast enough, if it is easily navigable across devices to get an insight.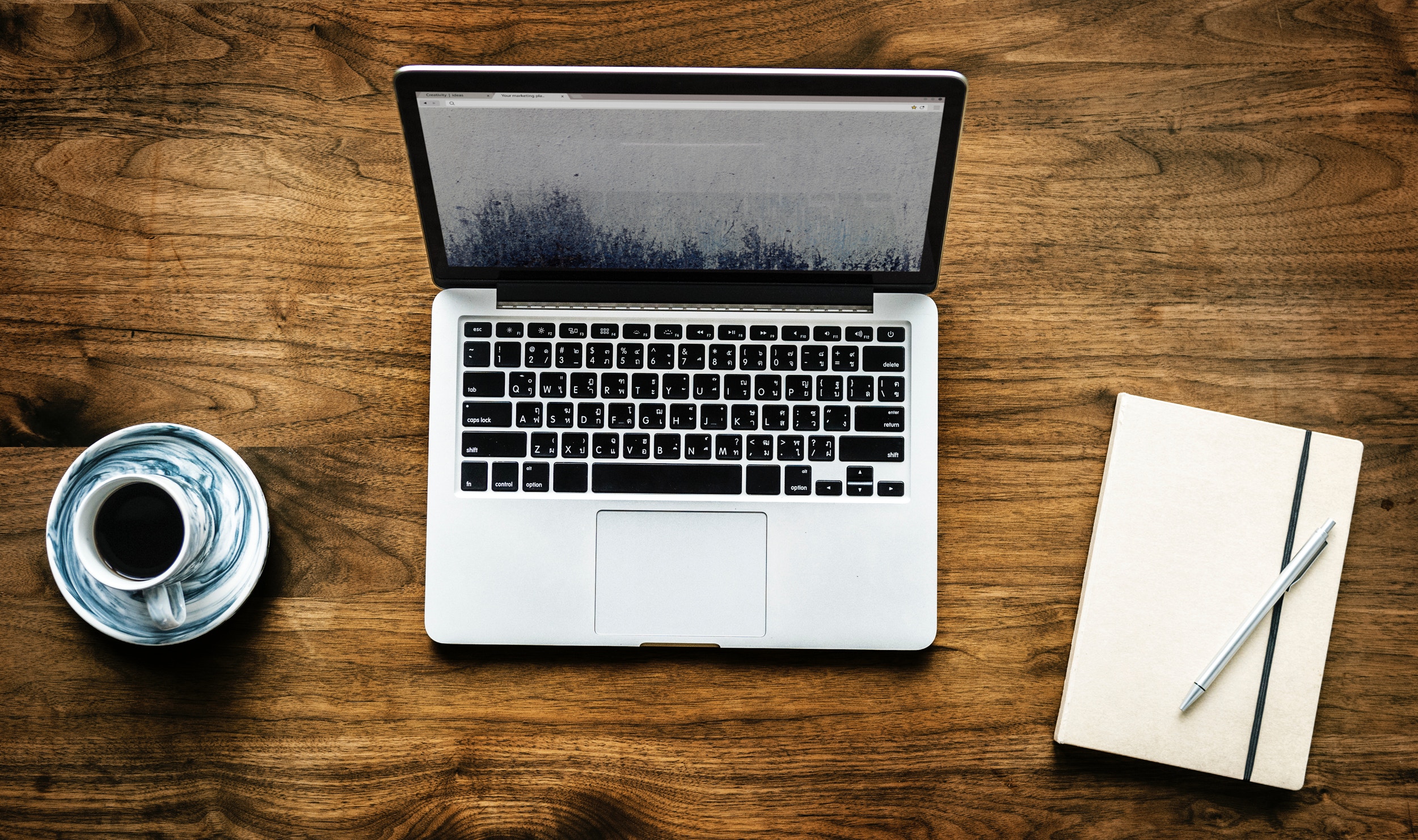 If you are an e-commerce store with a loyal audience, more often than not, people will land on your homepage at this busy shopping period looking for instant information on deals and offers. Optimize by using a large banner on your homepage or with a nudge to direct them to your specific offers.
2. Stick to your winning products
Highlight your products which you know are the best-selling or have the best offers this Christmas.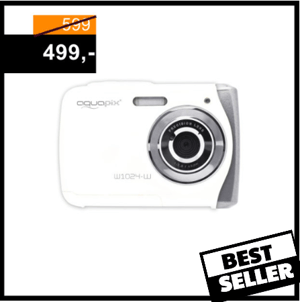 Think about how the offer is appearing to your viewers - both on your own webstore, email newsletters as well as Facebook and Instagram Ads. You want to make your content eye-catching and engaging so apply discounted price images, promotions and branding to your product images (image, left).
WakeupData's Image Transformation feature lets you apply alterations to all your product images with ease.
3. Create engaging promotions
This is an obvious point and doesn't need a lot of elaboration! As we mentioned above, create promotions for your best selling products and offer discounts and deals that give real value to your audience base.
Consider running 'Holiday Promotions of the Day' which encourages customers to come back to the store for repeat orders, (hopefully!) transforming them into a lifetime customer over time.
Consider implementing personalized outreach to specific sets of your customers (or previous customers who have already purchased from your store). Customizing your messages to certain audiences consistently gives improved results.
There are loads of different ways you can do this, check out the examples included in
this collection of cold email template posts from my buddy Vukasin at Lemlist, which outlines multiple humerous, engaging and interesting ways you can effectively reach your audience.
4. Use this as a time to audit and optimize
If you haven't already started doing so, start implementing seasonal PPC words into your strategy.
During the Christmas period, you'll most likely get left behind if you don't adjust your AdWords campaigns for seasonal keywords. For example, 'craft supplies' is a keyword that's popular all year round, as you can see by the red line below.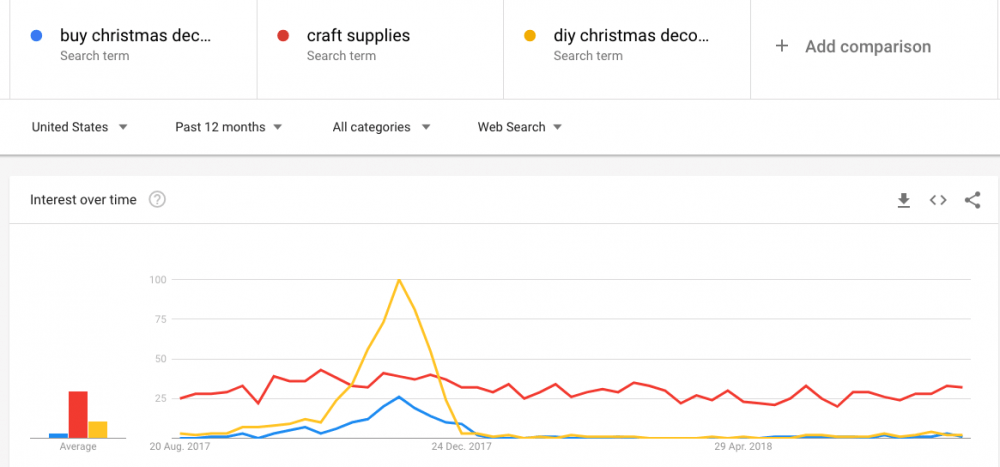 You may have a more successful PPC campaign if you change the keywords you bid for in the lead up to Christmas. Remember though, a good PPC campaign relies heavily on solid research and testing!
While you are in the process of improving and optimizing your strategy, think about your product listings too. Improving images, descriptions, titles and adding missing data like GTINs can all give significant boosts to your online sales during this period.
If you want to talk to feed marketing experts, who have optimised thousands of product feeds for countless channels across the Christmas period, get in touch with us or check out our Previous Client Success Stories.
Alternatively, get your hands on our data feed audit guide, which gives you a step-by-step run through of what you need to do to improve you feeds.
---