We've scoured pages of reports and papers on the Back to School shopping season and have pulled together a short list of e-commerce highlights to take note of for the 2018 season.
1. Amazon Prime Day triggers
Back-to-school
As this article pointed out, back-to-school discounts and offers started nearly a month earlier than usual this year - with Amazon Prime Day falling on the 16th of July.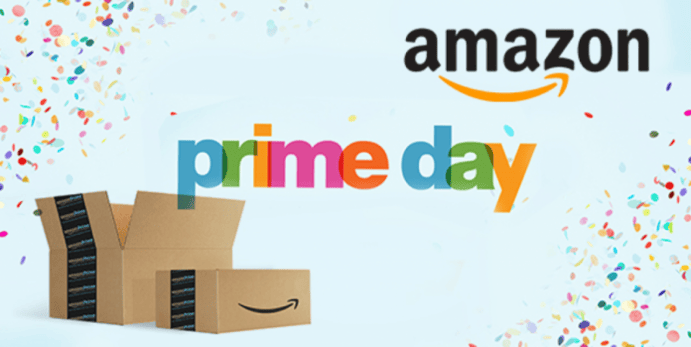 Credit: dazeinfo
This was combined with the launch of Amazon's Back-to-School and Off-to-College online stores (aimed specifically at college students being able to purchase or rent textbooks for college) so many online shopping channels followed suit.
Required action? - If you haven't already started implementing special offers, discounts and stocking up your Back-to-school related products - start doing so asap! (Check out our blogpost to see how).
2. Clothing to dominate shopping categories
According to a 2018 report by Deloitte, back-to-school shopping spend is expected to be dominated by the clothing category - as it has done in previous years (see pie chart below).
In terms of the share between e-commerce and physical stores, this year, online shopping is predicted to increase, claiming at least 23% of the total Back-to-School spend - about $6.3 billion (US).
Crucially, a further 20% of spending is undecided on whether it will be spent in-store or online - which is about 5.5 billion US.
Required action? - What this chart shows us is that you need to plan which online shopping channels to use based upon your product listings.
If you are selling niche products it could be a good idea to target your products to specified channels as well as globally popular Mass Merchants like Amazon or Google Shopping
- For example fashion webstores may consider using Katoni, Spartoo or Miinto.
-While those selling electronics may consider Wupti or Coolshop.
- Books (especially student textbooks!) should definitely consider Amazon - check out our blogpost on how to best leverage book sales on this channel with an optimized product feed:
3. The rise of mobile
M-commerce is playing a larger and larger role in the Back-to-school online sales - as we've already discussed in our previous blogpost in this series.
The results below show a decrease of 8% (predicted) in desktop use for online purchasing in 2018, compared with an increase in mobile purchasing 4% (predicted).
Desktop
49% in 2018 vs 57% in 2017


Mobile
53% in 2018 vs 49% in 2017
The required action? - Know your audience and buyer persona(s) first.
Forget the traditional depiction of a Back-to-School student - think about age range, interests, motivations teachers, parents, mature students and understand their demographics:
What resonates with them and why? — understanding this through communication with your audience, will greatly increase your chances of improving ROI and capturing more sales.
Back-to-school 2018
The take-home messages
Start early (Beginning of July) but remember to focus on the latecomers (mid-August).

Be authentic in showing your audience how your products and offers really help them.
The biggest message from this blogpost should be the 20% of total budget spending which is undecided on whether their shopping should be carried out online or in physical stores.
Taking the right steps to reach out to the right buyers with product data targeted to their needs will help you in claiming this undecided market for your business.
---