We've compared the Black Friday (and Cyber Monday) statistics from Denmark with those of their close neighbours Sweden in order to come up with this infographic.
We take a look at how the overall online spending has been growing in the two countries, who is buying what, where they are buying it from and which country is seeing the greatest growth in the online sales.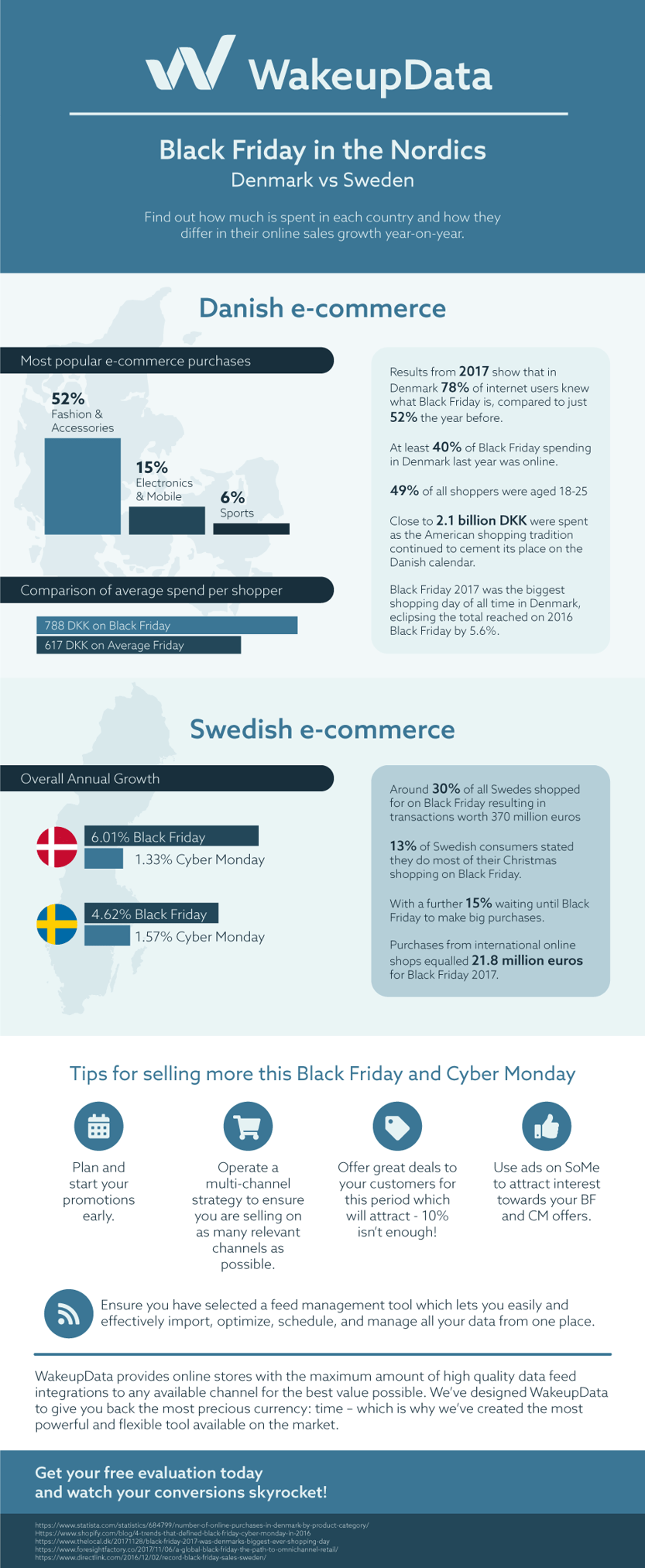 Find out more about our tailored feed marketing solutions by downloading our free e-book which runs through all the functions of the platform.
---