In the past few years, the Back-to-School season has consistently been the most lucrative sales period for eCommerce retailers globally in Q3, accounting for nearly 70% of all Q3 eCommerce revenue during this period (source).
The build-up to this is the perfect time for you to plan and target your data feed marketing efforts:
From looking at Google search data, we can see that customer queries related to back-to-school purchasing has already started by the 11th July - and the total spending reached 27.3 billion dollars in the US alone last year - with a 4% growth year on year!
This week we look at some last minute steps you can take to claim those summer shoppers.
As the chart from the NRF (above) shows, there is still a sizeable portion (26%) of your target audience making purchases in the last couple of weeks preceding and following the beginning of the academic year that marks the end of the back-to-school season (source).
If you are anything like I was as a student - it should be no surprise that many of them leave tasks till the last minute: textbooks, bags, clothes, electronics....upcoming deadlines (in my case!)
A new 'Black Friday' for ecommerce?
In the build up to the Back-to-School season last year, Google reported there were 1 billion searches for the term, with the total sales rising to 828 billion US dollars - with 17% of all retail sales for the entire year (source).
The primary reason for this success is that it is aimed at a younger audience that has a real need for new school supplies, clothes, equipment and electronics who begin purchasing before July and end around the end of the season in late August/early September (source: Statista).


So, there is a massive demand rapidly beginning to spread from the US to the European market - a dedicated audience of shoppers across multiple channels, purchasing your goods and services.
So how to grab these last minute online shoppers?
1. Acknowledge the Back-to-School season in time and setup an offer or promotion
Back to School campaigns have huge potential for seasonal sales, so short but effective campaigns will help online sellers to increase their sales, offer new items and engage their customers.
Now is the time to start planning your omnichannel campaign. This means adapting your online store, your social media channels, email outreach and of course your data feeds with appropriate, Back-to-School related content (like free shipping or discounts on specific products) .
In the case of what we know about, data feeds, it means optimized titles and eye-catching, optimized ad images on all your sales channels.
Check out this snippet of Custom Success Manager Dan talking about the importance to modern online shoppers when it comes to the content and apperance of your ads:
If your store acknowledges that it's Back-to-School and makes it obvious to customers that you've got a special offer during this time period, it will be very likely to increase your potential sales.
Even though some of your customers may be highly organised and start their back to school shopping in July, many of them won't be so make sure you run your campaigns, offers and discounts until the very end of the season.
Depending on the country in which you are selling, find out the dates of the school summer holidays and adjust your campaigns accordingly:
Stay active on your social media channels throughout this period too - boosting your offers and services with engaging posts and content.
2. Plan and implement relevant keywords
As the Back-to-School season draws towards the end, there is obviously a peak for more search terms connected to "back to school". Besides the exact match, customers are searching for "back-to-school electronics", "school supplies", "school stationary" "school textbooks", etc.
Once you've carried out your keyword research, a data feed management tool can enrich and update your product listing content with these relevant search terms and ensure all your channels exports are receiving this fresh data.


3. Update your feeds frequently
As an e-commerce merchant, you will know that it can be potentially damaging to reputation to receive a spike in your orders but not having the stock to fulfill them all in time.
To avoid this, ensure well in advance that you stock up! Order extras of all your best-selling and on-offer products, particularly if you're selling back-to-school supplies like textbooks, clothes, technology, shoes, etc.
Most importantly, ensure your data feed management tool lets you regularly update feeds with the latest stock and price info changes. This avoids the risk of sales channels displaying out-of-date info to shoppers, or rejecting your listings for having mismatched product info (check out this video below to see how scheduling works).
4. Retarget
Back-to-school sees parents, teachers and pupils browsing hundreds of sites including your online store, online marketplaces, search engines and price comparison sites in the quest to find the best deal for their purchases.
Therefore, it's an ideal time for brands and retailers to focus on connecting with these customers who have expressed an interest in your specific products, visited your site, abandoned a shopping cart and remain on the fence about where to purchase them.
By retargeting customers based on recent activity, you can convince them to make your site their shopping destination of choice. Statistics show us that 76% of people who do a smartphone search for something nearby visit a business within a day, and that 28% of those searches result in purchases?
If operating a physical store, Google's Local Inventory Ads are one method of displaying your products to nearby shoppers the moment they search for related back-to-school content on Google.

Taking the time to display your product inventory alongside your store hours, ensures that shoppers are drawn to your locations when carrying out their pre-shopping research.
5. Optimize for Mobile
All the data shows that mobile commerce is rapidly growing, connecting shoppers to brands and retailers more than ever before. Google also reported that In July 2016, 60% of Back-to-school searches happened on mobile devices, and there was an increase in mobile searches of 35% year-on-year.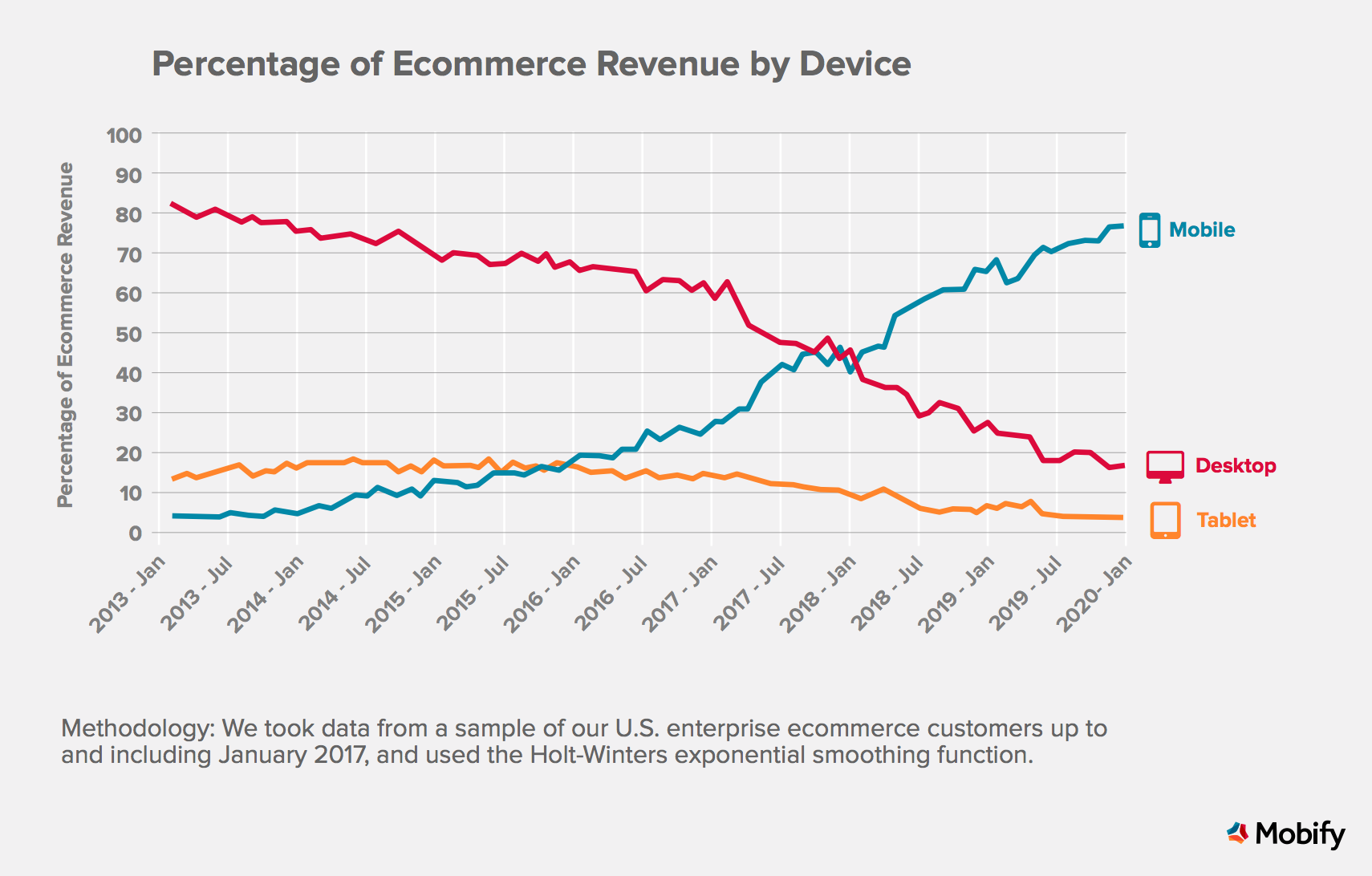 Therefore, you need to make sure every aspect of your site and all your product feed data (images in particular - our blogpost covers this topic here) is optimised for high mobile presence amongst back-to-school shoppers.
A seamless and easy-navigable shopping experience is vital to having a successful sales season.

That means you must make sure that your online store is mobile-friendly. If not, you'll miss out on what could be the easiest sales of the year.
In summary: What steps to take?
Analyze who your audience are for this specific sales period (teachers, college students, junior school?), find out what they are most likely to be purchasing and target your promotional campaigns towards them. This means putting together a complete omnichannel strategy that nurtures your shoppers at every touchpoint towards making that purchase decision.
From a feed marketing perspective, this means optimizing titles, descriptions and images by using keywords, promotional text and imagery you know your audience are using and reach out to them in sales and marketing channels they use most.
Now is the perfect time to audit your product feeds too. Take a look at what you are doing right and what could be improved. We've put together a simple, ten-step guide that offers digital marketers the chance to see what they could add to optimize their results online:
---