"We recommend WakeupData to clients who

wish to integrate data feeds with different platforms.
WakeupData's ability to act fast,

deliver high-end solutions and provide

great support are some of the most important

reasons we choose to work with them."
Ruth Marbæk Barrit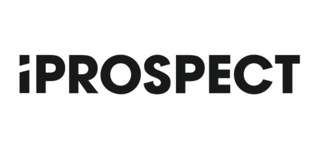 WakeupData gives power back
to the marketing professionals.
Supercharge
, WakeupData's feed enrichment
solution, allows marketeers and their clients to
manage content such as product titles, image
links or custom tags using an Excel .csv file. In this case,
iProspect's clients benefit from our enrichment
processes by matching a list of EAN/GTIN
numbers to their products, updating feed data
by scraping their webpages and using date
based automated filtering processes.
Increasing product amount by
crawling? Now possible!
WakeupData's Crawl allows iProspect clients to
populate their whole product catalogue. Items that are not included to their main feeds can easily be introduced to new marketing channels and up-to-date information boosts visibility and conversion, immediately.
Our success management team believes in
collaboration and works closely with iProspect teams whenever needed. Get in touch via the link below or read about other Wakeupdata cases here.
---