CSS update - WakeupData committed to full transparency
Written by Admin, Posted on October 29, 2018
(Last Updated: April 07, 2020)
At WakeupData we pride ourselves on having transparency in everything we do.

This blogpost is a quick update, as you may

have noticed that over the past couple of days, the Comparison Shopping Services (CSS) program developed by Google has been in the news.





We welcome the scrutiny of less professional solutions, and hope there will be a more transparent landscape in the future, based on these inspections.



Our perspective.
WakeupData's CSS, known as bestpricession.com is in full compliance with the program developed by Google, and has been approved by Google. It is a Comparison Shopping Service that helps WakeupData clients and partners to optimize their product feeds to show a selection of their products to a global audience, with the focus on both data quality and user needs.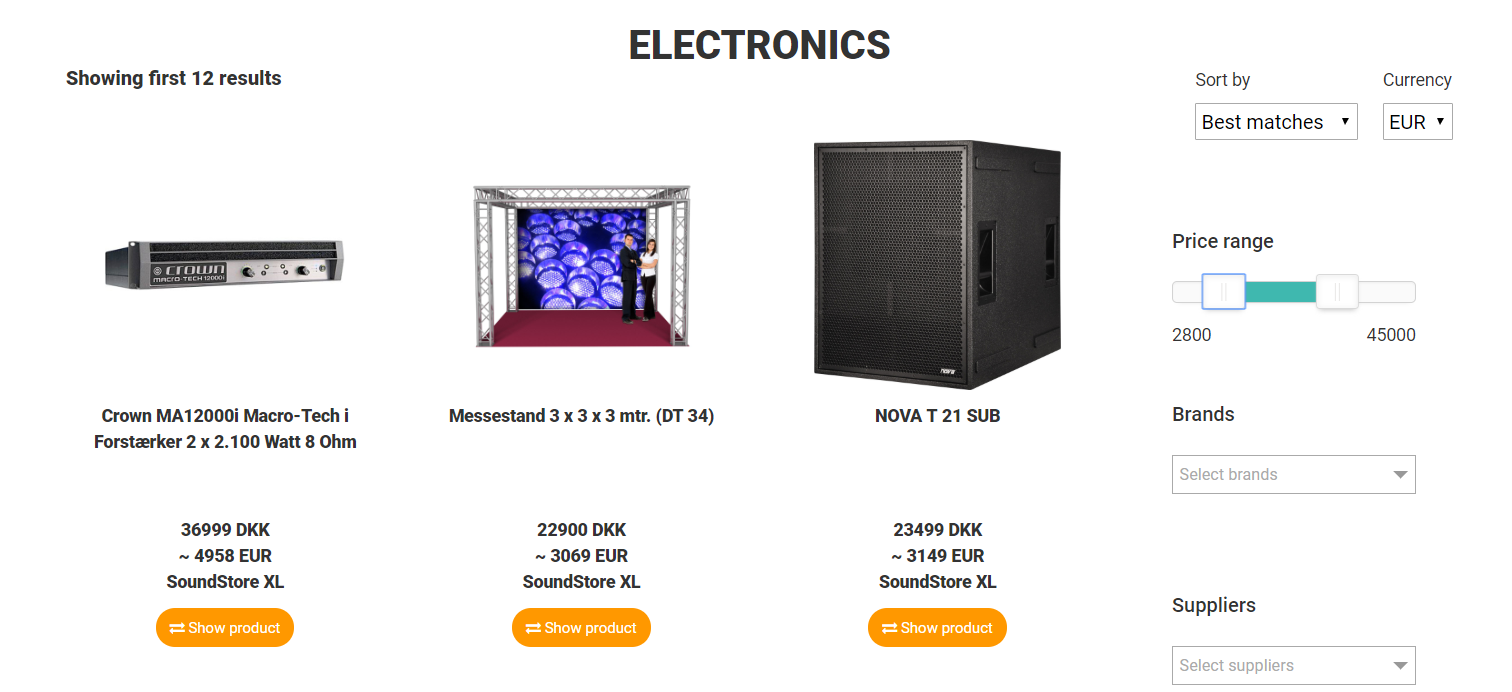 At WakeupData we always focus on quality and full transparency both from a product and brand perspective, so our CSS offers search, filter and look-up functionality on top of the WakeupData's product feed catalog delivered to our partners.
Our CSS commercial offering.
Our CSS offering is always transparent and is based on a simple fixed software fee, no hidden percentages or kick back and no commission fee.
Why?
Because we believe our network of partners and clients are fully equipped to run bid management and PLA campaigns, so we provide them full control to do so.
We simply connect the dots and optimize their feeds when applicable, to increase their ROI.
In addition, we want our partners to have the chance to reduce their PLA spend as well as to benefit from the incentive program created by Google. We know that the combination of CSS with our Product Feed Optimization solutions brings incredible value to our existing clients.
In other words, our goal has been and will always be to

provide value with full disclosure.
Back to the core.
Our business is product feed optimization and data feed management. That's our area of expertise and what we do best.
WakeupData is Data Feed Management leader in Scandinavia and have multiple clients in other parts of the the EU.
Our mission is to continuously help business to sell more online and for that, data and content quality are key to deliver results.
This was the reason why WakeupData was built. Nothing has changed. Hundreds of clients and partners work with us regularly and trust the quality of our work.
And finally...
We understand that navigating the complex landscape of digital marketing in ecommerce is not an easy thing to do. Neither is it easy to follow all the news, which is why we want to encourage all our clients to raise any questions they may have about our CSS functionalities and business model.
Please take a moment to write to us if anything needs to be clarified.