Digital Marketing & Ecommerce Industry News [Regular Updates]
Written by Ben Culpin, Posted on June 9, 2020
(Last Updated: July 07, 2020)
The ecommerce and digital marketing industry is one which is constantly changing. New products, features, global events and regulations means those in the industry need to stay on-top of these changes, their impacts and the opportunities for growth.

We've put together this article as a source for the latest industry news.
Note: Keep coming back to this post as updates on ecommerce continuously roll in. We'll be adding regular updates to help keep you in-the-know.
07 - 07 - Google Ad revenue predicted to decline in 2020
eMarketer this week predicted that in 2020 Google's ad revenue will decrease by over 5% by end of the year - for the first time since 2008.
Their market share is also predicted to decrease from 61.3% to 58.5% in 2020.
02 - 07 - Chipotle Announces Virtual Farmers' Market Powered By Shopify
In the US, Chipotle announced the Virtual Farmer's Market, powered by Shopify, that will allow farmers in the Chipotle supply chain to launch improved versions of their own eCommerce websites.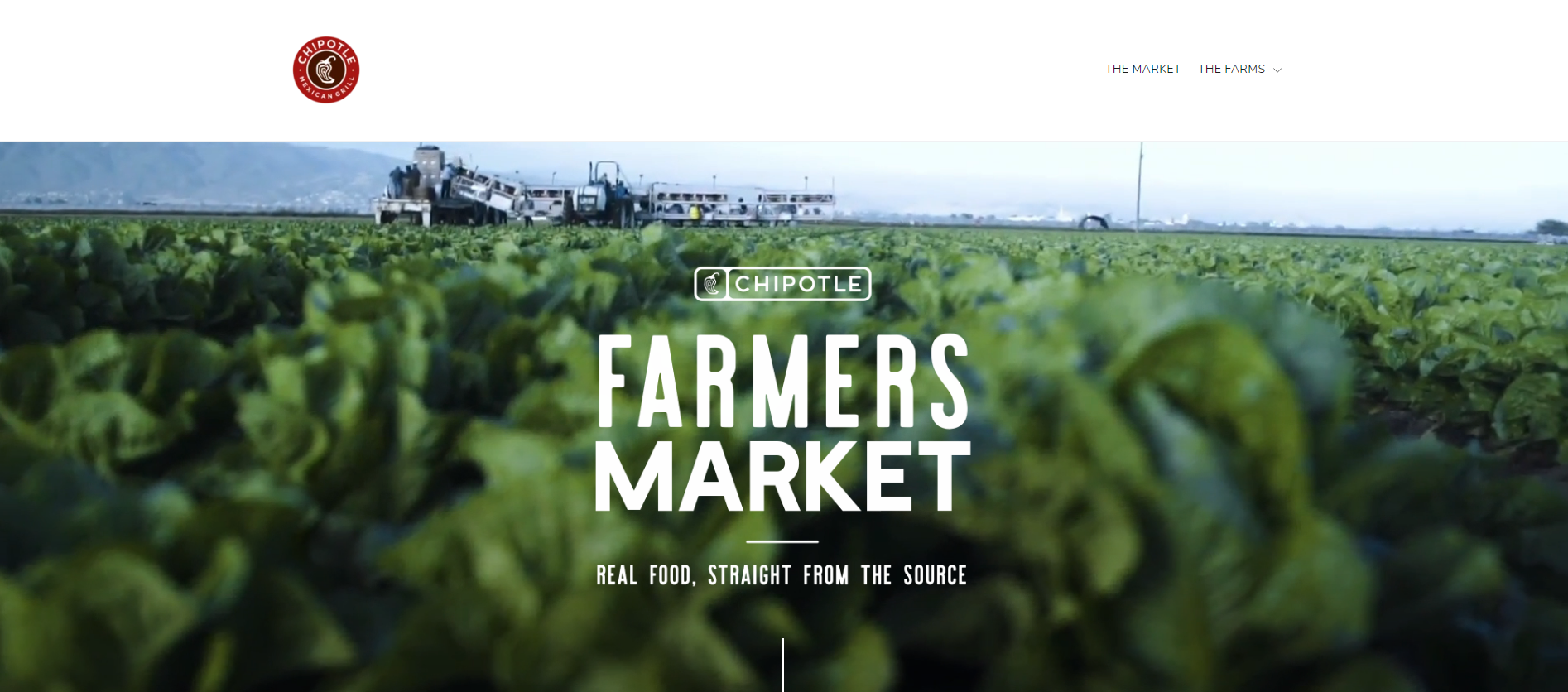 Through individualized online marketplaces, Chipotle suppliers will be able to sell meat, dairy and grain products, and other items directly to consumers across the country.
Chipotle are also assisting in the development of each supplier's site, covering hosting fees on Shopify for two years and supporting the design and development of the direct-to-consumer storefronts - get more info on the initiative here.
29-06 - Google highlighting more stores as free product listings come to main Search page
Free listings are now coming to the main Google Search results page. They will first appear in a product's Knowledge Panel. The "Stores" list underneath the image carousel drops the "Sponsored" label as merchants no longer have to pay to appear.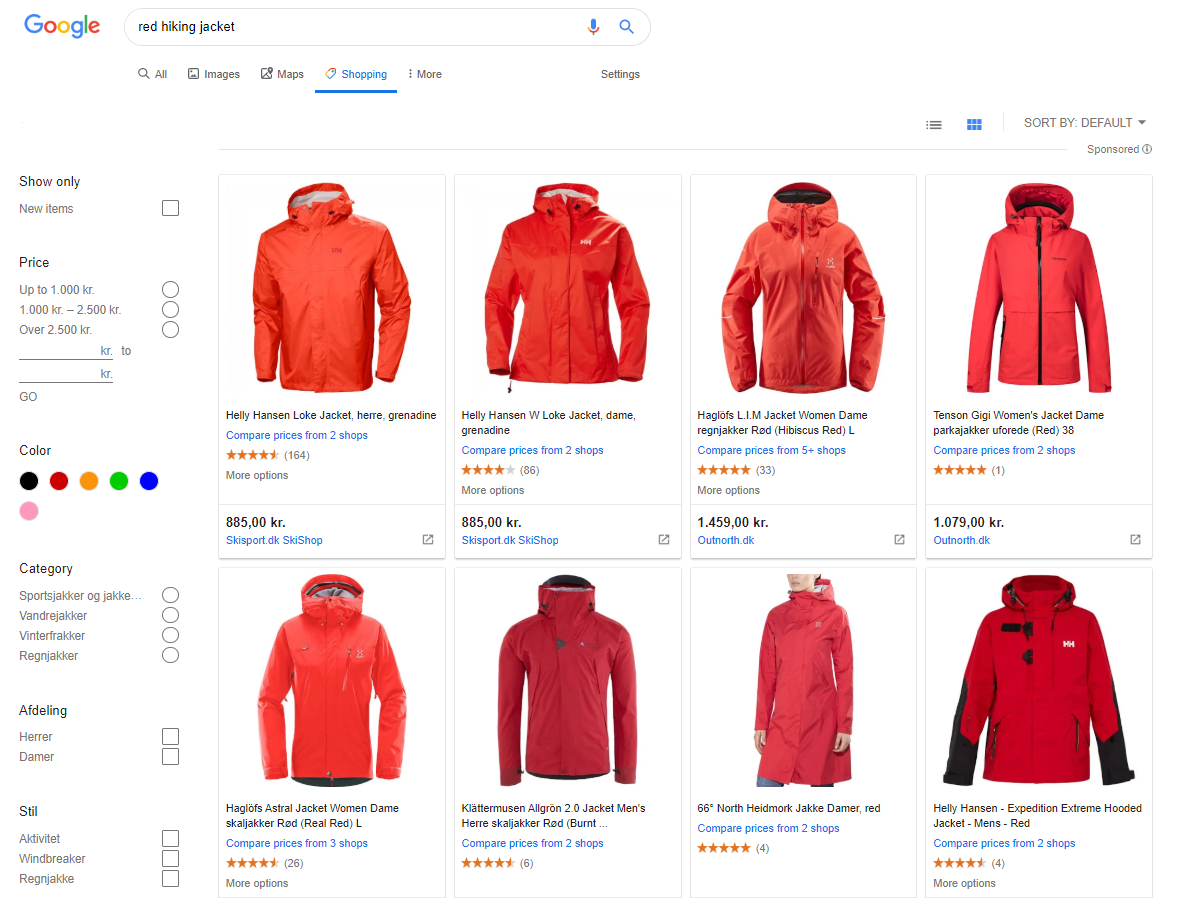 That said, Google is still promoting Shopping ads, which will appear at the top of the page and be labeled.

Meanwhile, the full "Stores" tab will surface more places to buy, thus giving shoppers expanded choice. The change will first apply to mobile and desktops will follow later. Google plans to make free listings available in more places around the world this year (source 9to5Google)
23-06 - Google Shopping tests a Google Lens shortcut and prepares for AR item previews
Google Play Services for AR (formerly known as ARCore) is the company's platform for augmented reality experiences.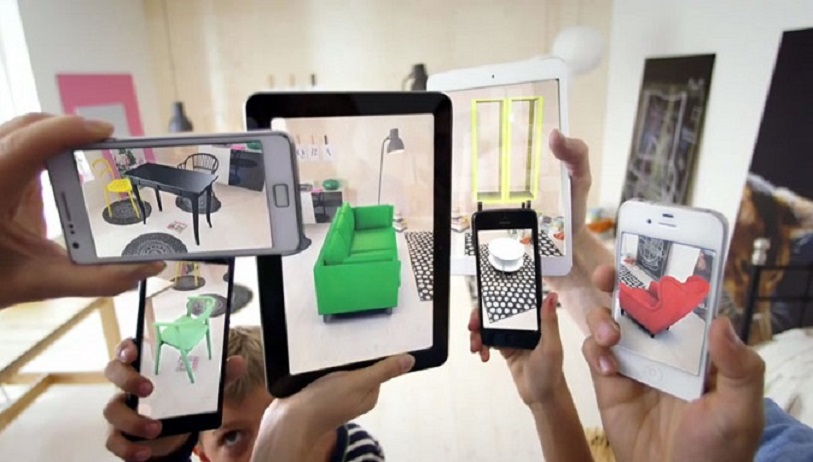 In a step many already predicted, Google Shopping may be preparing a feature along with a dark mode and Google Lens shortcut to enable the visualising of ecommerce products in physical space.
Get more info on the possibility of AR for Google Shopping.
20-06 Alibaba Cloud Invests US$283M to support global partner innovations
This week, Alibaba Cloud announced that it will invest RMB2 billion (US$283 million) during this fiscal year to empower global partners The company plans to accelerate joint innovations in the post-pandemic era.
The investment aims to bring its partners up to speed with digitalisation capabilities. It will also create joint products and solutions to benefit even more customers across all sectors - get more info on Alibaba's expansion here.
17-06 - Walmart partners with Shopify to expand its online marketplace
Walmart announced a new partnership with e-commerce shopping platform, Shopify, with the goal to bring Walmart's Marketplace to the wider attention of Shopify's small business sellers.
The partnership is great news for these sellers, who will be able to expand their reach to Walmart Marketplace's 120 million monthly visitors.
The partnership is a direct shot at Amazon, which today promises third-party sellers the ability to reach more than 300 million customers worldwide and even offers help with shipping, returns and customer service by way of Fulfillment by Amazon.
Get more news on the story of Walmart's partnership with Shopify here.
15-06 - China to supersede the US retail market in 2020 as the world's largest, with ecommerce up 16%
The latest research released last week predicts Alibaba, JD.com and Pinduoduo (PDD) will control 83.6% of China's retail ecommerce market in 2020, compared with 80.3% last year.

Despite China's retail market being expected to shrink for the first time on record (dating to 1985) by 4% in 2020, American retail is shrinking even more sharply. China is therefore expected to supplant the US as the world's top retail market in 2020 (Source: emarketer)


12-06 - Increased in-store automation gives competitive advantage
Retail is about to see a major automation boom. Brands had automation in view for the future, but in many cases the impact of the Covid-19 pandemic has been sped up the process to create safer and more enticing shopping environments.
For example, it's much more efficient for a robot to fulfill orders than a human employee who has to observe social distancing. Big retailers like Amazon and Walmart are using more robots to track and clean inventory, and many smaller stores will follow suit. In stores, customers are looking for touchless and automated options, including kiosk ordering and self-checkout.
Those stores that offer the most in-store automation and the healthiest environment may have a competitive advantage( Source: Forbes). Smart businesses can adopt interactive AI-powered chatbots into their day to day operation. This can improve their customer experience.
08- 06 - Coronavirus impacts continues to see overall ecommerce sales rise
According to emarketer, ecommerce sales are predicted to rise 18% this year (using figures from the US market). This is primarily due to the impact of the coronavirus pandemic which have forced many more shoppers than usual online.
This increase in new ecommerce purchases doesn't make up for the overall drop in retail figures for the industry which is predicted to drop by 10.5% this year. What's more, 36% of shoppers saying they won't return to brick-and-mortar stores until a vaccine is available, according to a survey of 3,558 consumers from Salesforce Research.
Related: Visit our article on the Impacts of the Coronavirus on Ecommerce to get more insights
01-06 - Pinterest adds 'shop' tab to its Lens Camera search results
As more retailers are bringing their products online via Pinterest, the company launched a new "Shop" tab in its Lens camera search results (pictured left, source).
This feature will show the matching in-stock merchandise similar to a photo a user takes of something offline in the real world or uploaded as a screenshot.
Get more info on the Pinterest 'shop' tab here.
You can get to grips with utilizing Pinterest as a marketing channel to boost awareness of your product catalogs and drive conversions in our latest webinar:


20- 05 - Shopify announces new products for merchants
At Reunite, its virtual conference, Shopify announced several new products for merchants. Shopify Balance provides an account to pay bills and track cash flow, a card to access money online or from an ATM, and a rewards system for cashback and discounts on everyday business spending such as shipping and marketing.
Shop Pay Installments, Shopify's new "buy now, pay later" service, lets merchants offer customers the option to split purchases into four equal payments, interest-free. Shopify has also begun rolling out a new local delivery product for merchants globally.
19-05 - Facebook Launches "Facebook Shops"
The launch of Facebook Shops comes in the face of the economic crisis caused by the COVID-19 pandemic.
Many small businesses are currently struggling, while 31% of small businesses have stopped operating altogether, according to a report by Facebook. Both sellers and buyers will now be given all the tools and features from Facebook, in order to offer an online shopping experience that's as similar to physical shopping as possible.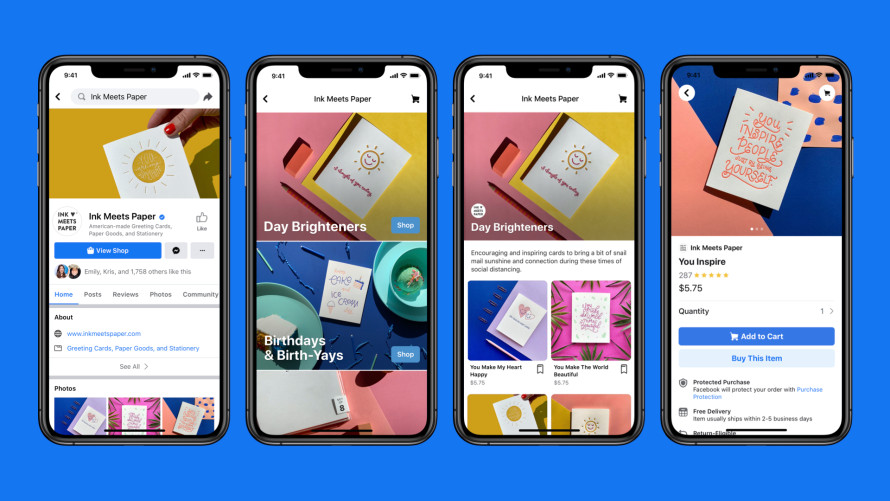 (Image credit: Facebook)
The crisis has primarily affected those small businesses which were operating brick-and-mortar stores and had never had an online presence before. Get more info on Facebook Shops here.
18-05 - 57% of European Consumers shopping online more than ever
Europe has turned into a continent of online shoppers during the corona crisis. Since the beginning of the current contact restrictions, 57 percent of European consumers shop online more than ever.
here's a 36 percent increase in consumers shopping for essentials online. Buying books has grown 32 percent, while hair places (19 percent) and fitness equipment such as dumbbells and yoga mats (13 percent) have also shown a significant increase.
Read the full study done by Fly Research among 12,500 adults across 15 different countries in Europe.
22-04 - Google Makes Google Shopping Listings Available for Free
At the end of April, Google announced their shift for its Shopping Search service towards free listings.
This new system offers online retailers of any size the ability to get ad space on Google, regardless of whether or not they already possess a Google Ads account.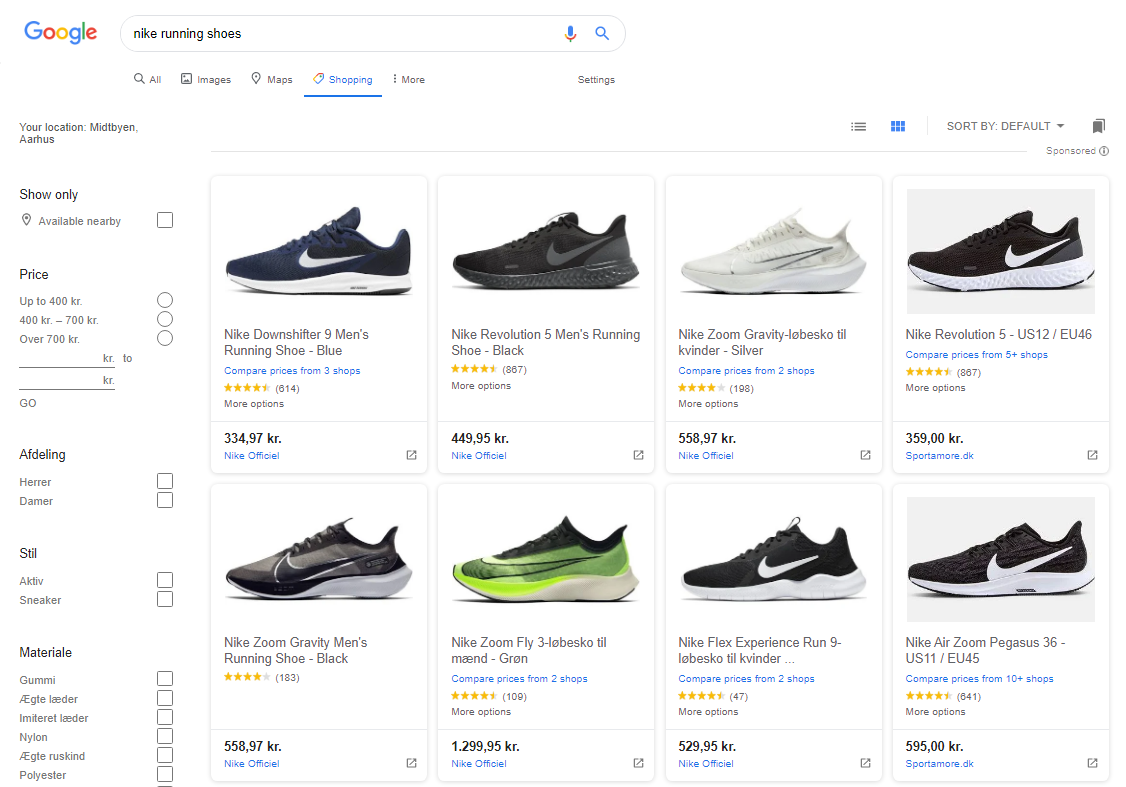 Having already been rolled out in the US this April, the global expansion of these free listings is scheduled to take place later this year.
The combination of many online businesses cutting back on ppc campaigns or pausing their Google ad spend with many physical stores suddenly seeking to move online at short notice means Google are seizing an opportunity to ride the wave of this shift in consumer behavior.
Get more info on Google free Shopping listings
Note: Keep coming back to this post as updates on ecommerce continuously roll in. We'll be adding regular updates to help keep you in-the-know. You can check out further news updates, case studies, webinars and ebooks via the link below: