Our infographic has condensed the information from our guide to Norway into a handy image so you can get the run-down on the growth of e-commerce, consumer behaviour and which channels to consider when seeking to create a foothold in the Norwegian market.
Of course there are countless options for globally popular channels like Google in Norway and many channels are dependent on the products you are selling, so we have chosen some channels more unique to the Norwegian market which you could consider:
Prisjakt.no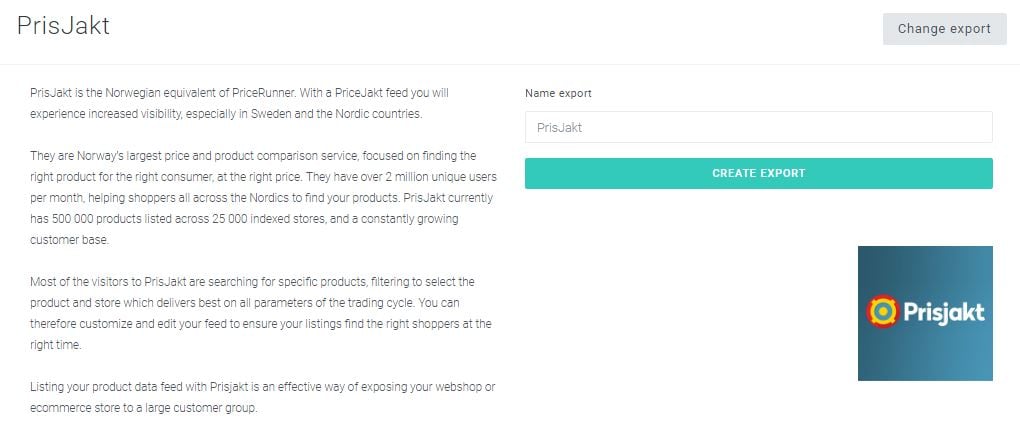 Prisjakt is an international price comparison service launched in 2000 in Sweden. They have products listed in 8 countries: Norway, Sweden, Finland, Italy, France, New Zealand, UK, and Ireland. In Norway alone they have 497 000 products from 2456 stores.

In order to sell on Prisjakt.no you must:
Have a Norwegian organization number and be VAT registered.
Products need to be assigned to

Prisjakt.no's taxonomy, otherwise they will not be listed.
Address and deliver to consumers in Norway and follow Norwegian Consumer Law.
As with any new export channel, Prisjakt also demand your product feed contain factors like Product id, category, URL, brand/manufacturer, product name, price, condition, availability.
You can get the full list of the Prisjakt product feed specifications and all the recommendations here.
Prisguiden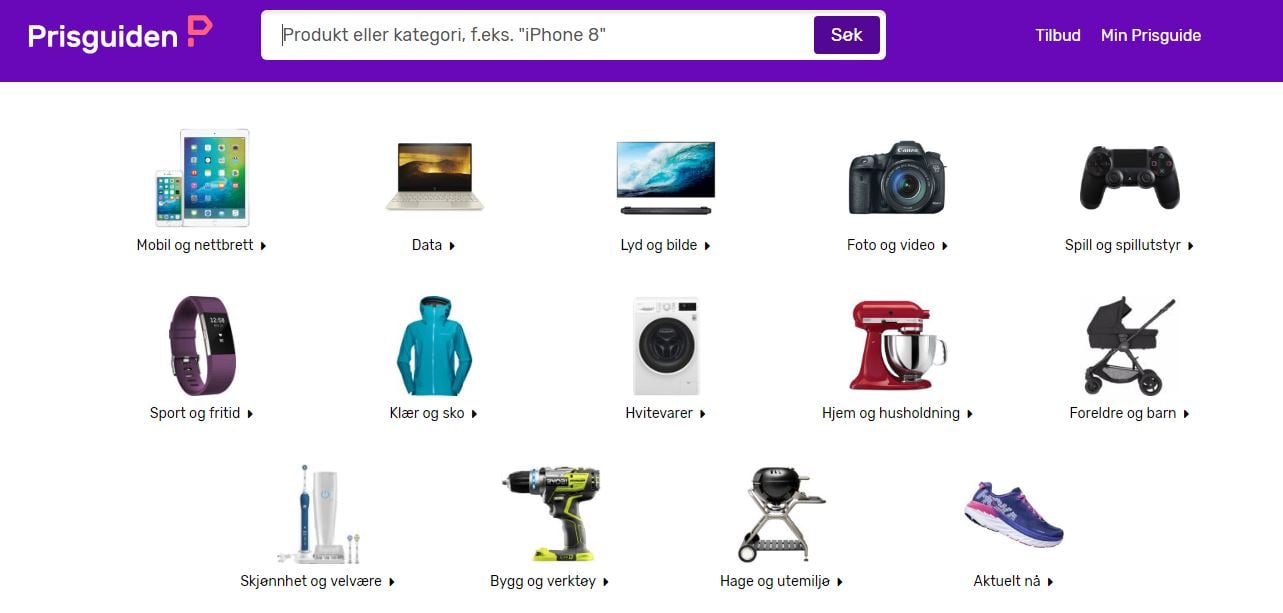 Prisguiden.no is a Norwegian price comparison service and search engine for products. They offer a simple and complete starting point for Norwegian shoppers – including price comparison, test data, reviews and stock status.
It is a free service for users and is 100% neutral in its displaying of products. Contrary to other price comparison services, there are no extra costs once listed to give you more exposure to Norwegian customers .
The only requirements for your Prisguiden feed are price, product and image url, product name
but it is of course recommended that you include as much info as possible in your export feed, you can find their specifications here.

Omnichannel importance
As with many of the Nordic countries, two trends that are developing at the moment are mcommerce and omnichannel selling (source). Therefore, if you are considering selling in Norway, implementing a channel like Miinto may be a good idea.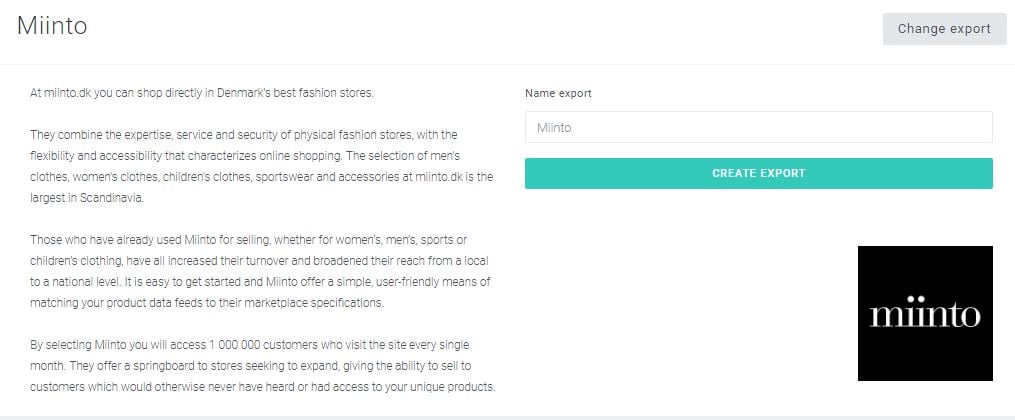 Miinto is a Danish company operating in Denmark, Sweden, Holland and Norway - offering the largest fashion selection in Scandinavia.
They offer services hosting hundreds of stores to over 1 million customers to offer a wide selection of styles and items.
Requirements for your product feed include product urls, no HTML markup, title, descriptions, price, brand, color, size and image link.
You can check out their full list of Feed Requirements here.
Selling in Norway
So what can we take from our statistics? There is a pre-existing, tech savvy and dedicated customer base of online shoppers in Norway, with great potential for a webstore that can promise prompt delivery times.
Want to find out more about selling in the Nordics? Check out our e-commerce guides to selling in Denmark, Sweden and Finland.

---