Google Shopping's free product listings | Guide
Written by Ben Culpin, Posted on May 6, 2020
(Last Updated: May 29, 2020)
At the end of April, Google announced their shift for its Shopping Search service towards free listings.
This new system offers online retailers of any size the ability to get ad space on Google, regardless of whether or not they already possess a Google Ads account.
Having already been rolled out in the US this April, the global expansion of these free listings is scheduled to take place later this year.
Why free product listings now?
The reasons for announcing free product listings in April are manifold, but primarily come down to the widespread and ongoing impacts of the Covid-19 pandemic.
The combination of many online businesses cutting back on ppc campaigns or pausing their Google ad spend with many physical stores suddenly seeking to move online at short notice means Google are seizing an opportunity to ride the wave of this shift in consumer behavior.
Their ongoing aims to compete with Amazon in ecommerce product searches means that these free listings were on the cards for a while - with the impact of the pandemic undoubtedly speeding up the process.
This approach then, seems to suggest an opening up in order to compete, capitalizing on these uncertain times for both retailers and advertisers by moving (partly) away from the pay-to-play route.
What is actually free for retailers?
For those wanting to get started with Google Shopping, it can be divided into 3 main types:
Product Shopping ads. Which are created based on the product data that you submit in Merchant Center.


Showcase Shopping ads. Which are created in Google Ads by grouping related products together. Creative video ads prepared with the best video editing tools can also boost engagement.
Local catalog ads. These use feed data provided from

local inventory ads

to engage users on the Google Display Network, and help drive traffic to your local stores.
And those ads will appear across the web in places like:
The Shopping tab on Google Search
Google Search, next to search results (separate from text ads) and Google Images
Google Search Partner websites (if your campaign is set to include search partners)
The Google Display Network, which includes YouTube, Gmail, and Google Discover


The vast majority of all Google Shopping traffic is the second bullet on this list above - The ads which appear in Google Search (pictured below), and will remain as paid ads.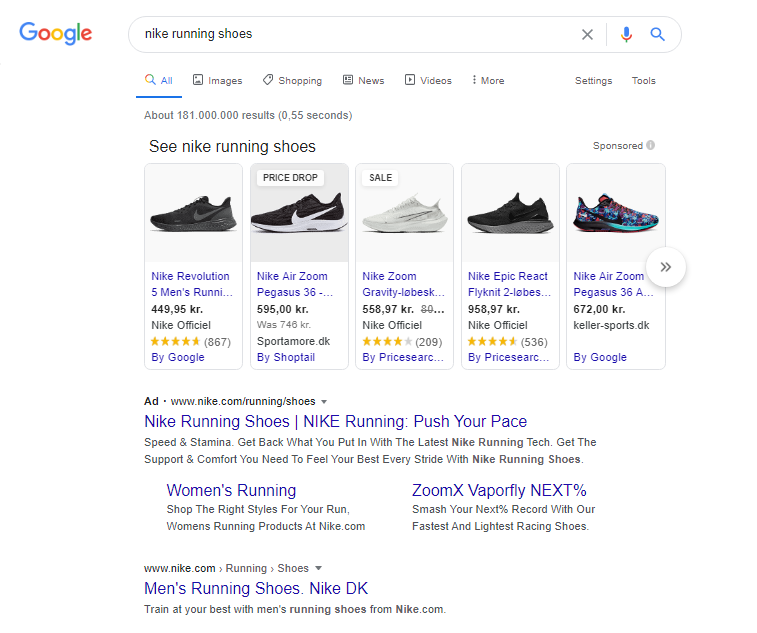 Those which will now be free to retailers in the US (so far) are those in the Google Shopping tab (pictured below).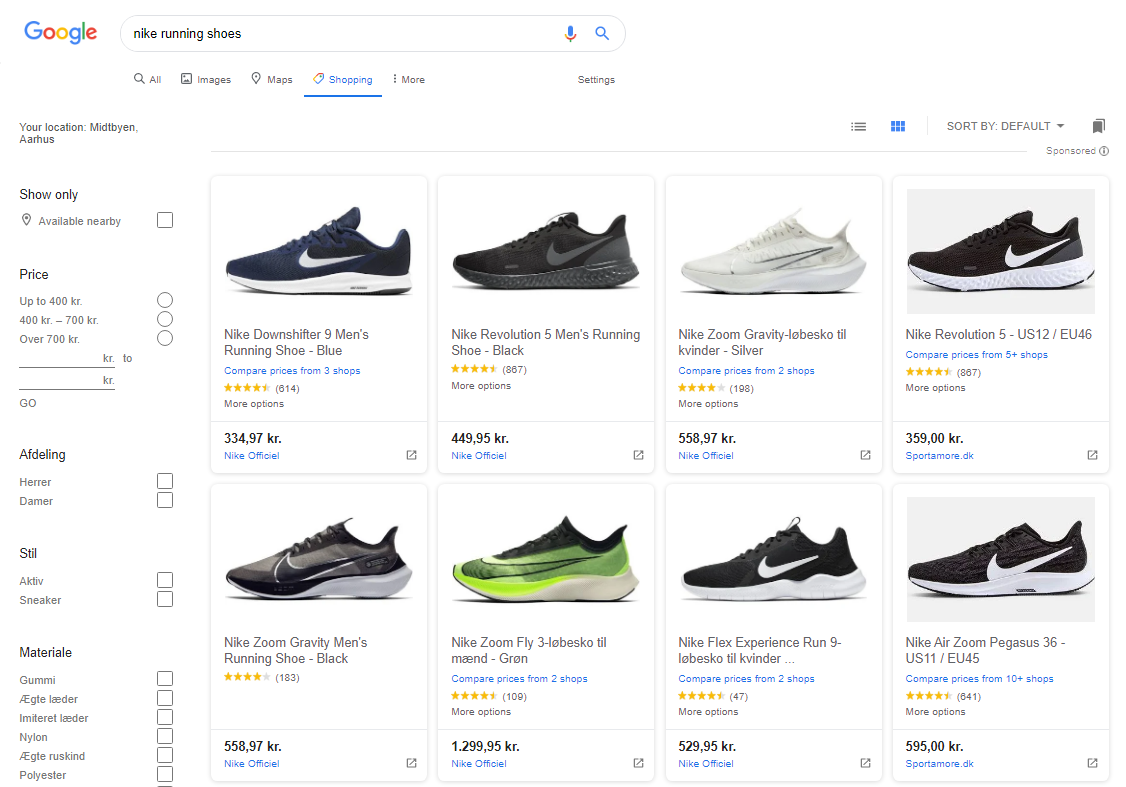 What impact will it have for ecommerce retailers?
In the words of Google, this change is set to bring "free exposure to millions of people who come to Google every day for their shopping needs" (source).
In theory, the barrier between those lacking the budget to compete on Google Shopping and those retailers willing to pay has been lifted entirely. This gives everyone a chance (and raises the quantity of competitors), whilst increasing the search power of Google at the same time.
As mentioned above, those most significantly impacted will be those phsyical stores looking to quickly shift online in the current economic climate, as well as smaller scale businesses who until now have relied on organic search for retail.
For advertisers already using paid Google Ads this also means that free listings can be used to augment existing campaigns.
How will Google's free product listings appear to shoppers?
As shown in the screenshot below, paid ads will still appear under the Shopping tab (source: tinuiti).
Google have stated that following the free product listings being rolled out in a new country, the Shopping tab will 'consist mainly' of the free listings.
What do new retailers need to get started?
1. For any new retailer who wants to take advantage of these free product listings, the first step is the creation of an account on Google Merchant Center.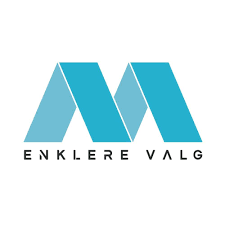 2. As part of the set-up process, you should be given the option to opt into the
'surfaces across Google'
program.
This program allows the audience to see product results from merchants on various Google surfaces, like Google Images, Shopping tab, Google Lens, and Search.
3. Provide
your Google merchant feed. To avoid the manual data entry of individual products, import multiple products in the form of:


A feed via Google Sheets,

A scheduled fetch from your site

Upload of a file via FTP / Content API

A third-party feed creation tool like WakeupData.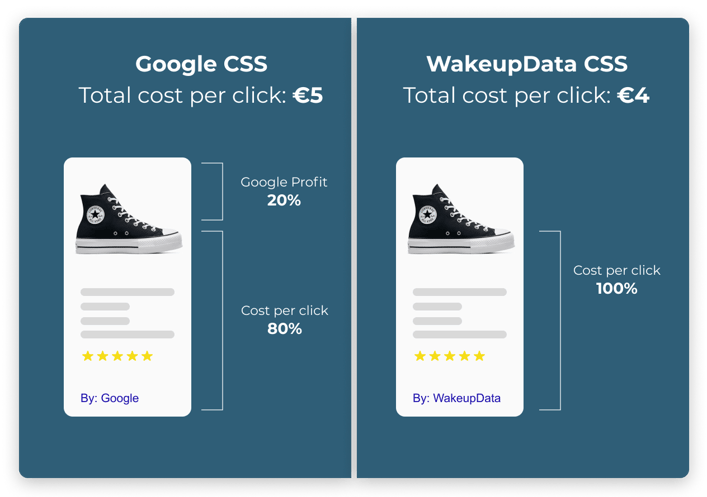 Optimized Product Feeds still lay the foundations to good ecommerce performance
All listings on Google Shopping are reliant upon these product feeds uploaded to their Merchant Center accounts.
For businesses to increase their organic visibility against thousands of other listings, a well-structured and optimized feed exported from day 1 to the Google Merchant Center is still going to be essential.
Providing channels like Google with high-quality product information is the foundation of guaranteeing a good experience for potential shoppers. As mentioned, there's a range of ways you can do this, including automating the process with a third-party tool like WakeupData.
Talk to one of our product feed experts to find out how you can hit the ground running with a high-quality, optimized product feed for Google.