It might seem that the most important things in a product's listing are ensuring you have a high-quality image and an optimized title.
These are certainly important but the descriptions you give your products also play a vital role when you optimize your product feeds and in guaranteeing your listings will be chosen over others.
What a user reads about the product hugely influences whether or not they will buy.
Why are product descriptions important?
Two reasons. First and foremost, it contributes hugely towards your Search Engine Optimization. Of course, a picture speaks a thousand words, but sadly the search engines cannot see images.
So make sure to add a quality, detailed description of the product. If you can give high-quality descriptions with relevant, informative long-tail keywords, you can dramatically increase your chances of ranking highly on search engines.
Secondly, an attention-grabbing, well-written product description can draw in your visitors and convince them to convert into paying customers. When you have hundreds of products with similar functions it can be a challenge to write unique, engaging and good quality descriptions.
Therefore, keep your descriptions short and simple whilst still explaining to the customer what it is and how it works.
What to do and what not to do with your product descriptions
Define Your Buyer Persona
Before writing your product descriptions try to have your buyer persona in mind. What websites do they visit, what are their interests and what kind of language will draw them in? Consider what they want to do to improve their business, what they want to achieve, and how they make decisions – all of this will help you target your descriptions to include more vivid, personal and persuasive language which speaks to your buyer persona.

Check out this hubspot blogpost

on how to go about creating buyer personas for your company.
Use language which is unique and engaging

Implementing this into your product descriptions will ensure that users can convert into paying customers. They want to know what's in it for them. How does it make their lives better? Which problems does it take away?
Define Your Tone of Voice


Do you want to sound like a big corporation? Or do you want to engage readers with personality and some humor? Your tone of voice can differentiate you from your competitors; it gives readers a strong impression of your organization's culture and personality.
Do NOT copy product descriptions

Taking these directly from the manufacturers' websites will destroy your conversion rates and lower your SEO ranking. It may seem like a clever, time-saving strategy but I'm afraid the negatives outweigh the positives in this case.
Edit your text to boost your influence


Editing your text DOESN'T just mean you correct typos and grammar mistakes.Edit your descriptions to make it more readable, engaging, and persuasive. Include numbers (instead of written numerals) where possible, because they represent facts and stop wandering eyes (source

).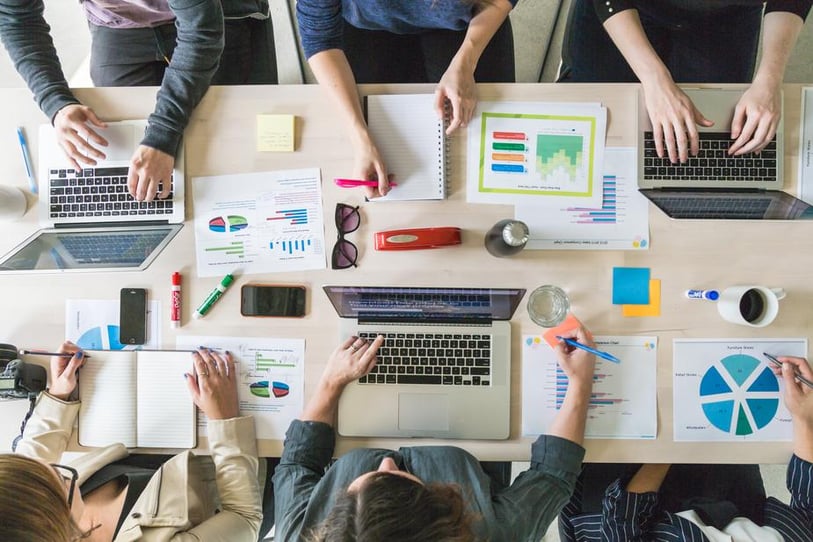 DO NOT overdo it!

Make sure keywords and phrases you are using for attracting clients and SEO are actually relevant and your descriptions don't become overloaded and off-putting.
Optimize Your Copy for Search Engines

When you write for your buyer persona and use the phrases he uses, you're automatically optimizing your product descriptions for search engines, because these are the phrases he searches for on Google.
What benefits can improved product descriptions give?
This is a good question, luckily you've come to the right place! Legeakademiet approached WakeupData in 2016 to hear about the possibility of improving the conversions via their Google Shopping feed. They compared a 15-month period without using WakeupData with a 15-month period using Supercharge to optimize their Google shopping feed. The results of improved product descriptions, as well as titles and images are shown below:
Read the full success story of Legeakademiet here.
To summarize what we've learned from this blog, descriptions are important for search engines, but they're equally as important for your target audience. Make sure the description for your product page is well thought out, relevant, and delivers the complete message.
Using this advice as a basis, you can then optimize your product images and add relevant keywords to your product descriptions (and titles) that you know customers are using to find your products.
By choosing WakeupData as your product feed management solution, with our Marketing Suite you will be guaranteed an efficient, professional and experienced service with results that speak for themselves. Get in touch with us today and see what we can do for you.
---