Choosing the right product image can be vitally important for a successful shopping campaign. The image is frequently the first thing a potential customer will see when viewing a product – and they will often make impulsive decisions based on this. Therefore, a high-quality, optimized picture which is attractive and stands out could be the difference between making the sale or not.
This blog post will outline why product images can be so important and give a few simple ideas to bear in mind when choosing the images to optimize your product feeds.
Why is it important?
You might be asking yourself, why should I spend the time and money on selecting good product photos?
Here we give a list of considerations to bear in mind when debating how much time to spend on selecting product images:
It helps the customers to better understand your products
As well as being the first thing your customer sees, it is important that your product image is detailed and can help your customer understand your product – what it is and how it functions.
They boost your brand
Having your products visible across multiple shopping channels is a great way to expand your brand and company. Therefore, if your product has a brand or logo make sure it takes pride of place in the image.
They give you a competitive edge
When your products are competing alongside many others on a shopping channel, having a high-quality, clear and understandable image could well give you the edge in your customer choosing who to select .
They increase the likelihood of social media sharing
Similar to point #2, if you have quality images which a customer is happy with, there is a greater chance of your products getting shared across social media channels, greatly increasing your visibility.
Products with accurate, clear, appropriate photos consistently show the highest conversion rates, draw more interest and achieve more social media shares than products with no image or poor-quality photos.
So how can you ensure your feeds draw the highest conversions?
Implementing your product images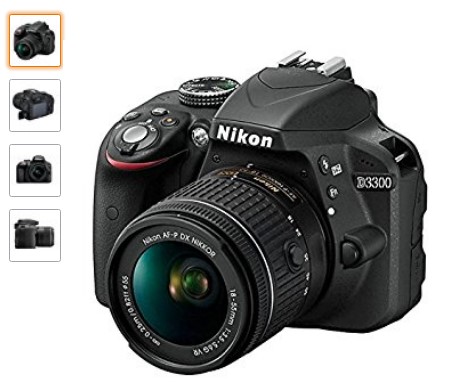 You may have guessed this already: the biggest consideration should be selecting a high-resolution image for your product.
High-resolution doesn't just mean the quality of the image, but the actual size of the image. It should be large enough to show potential customers the product and understand what it is going to look like when it arrives on their doorstep.
Therefore, the best practise is to use images which are all the same size and quality. This allows shoppers to see what your products look like, increasing the chances that they'll convert into paying customers.
The next most important consideration? Consistency.
Every product photo on your site will obviously be different, but they also must be similar…. bear with me here!
Use the same background, modelling, lighting, and image placement strategy throughout. Some channels will specify exactly how product images should look – for example, all Amazon listings have to have a plain white background.
Consistency provides a comfortable, safe, professional image. Inconsistency can be distracting and off-putting to potential customers.
Think carefully about your product. Could a photo be misleading if taken in a certain way.
If you imagine shopping for your product in a physical store, think about how you would want to easily visualise and understand the product quickly. Even if a potential client has seen the exact same product at a local shop, they will want to ensure you are selling the exact same thing. Make sure your product image does so.
Choose professional photography over amateur shots or manufacturer's shots.
Make sure the individual or company is skilled at product photos and understands the look you want for your company.
Get clued up on the basics of image Search Engine Optimization (SEO).
The better the metadata is which you supply for search engines, the more SEO you'll get. Forgetting this seemingly insignificant point can cause you to miss out on sales.
Finally, make sure you have definite rights to use the product images you have selected.
Just because someone is wearing your clothing in a photo, or using your product, doesn't mean you have rights to use that photo. Companies of all sizes have found themselves in trouble because of image rights issues.
Getting started
If you want to get an optimized product feed listed on channels of your choice, get in touch with WakeupData. With our Marketing Suite, we can import your product data, optimize all aspects of your listings and export to any shopping channel you choose. Set up regular schedules when you want, in order to ensure the data we fetch is up-to-date.

Check out the other blog posts in this series on how to give the best possible titles and optimized product descriptions to achieve the highest conversions.
---