You may have heard the hype surrounding Apple's release of the iPhone XS Max, iPhone XS and iPhone XR earlier in September.
All the new smartphones have larger screens and faster processors, prioritising mobile commerce and corresponding with its' dramatic rise over the past year (image below).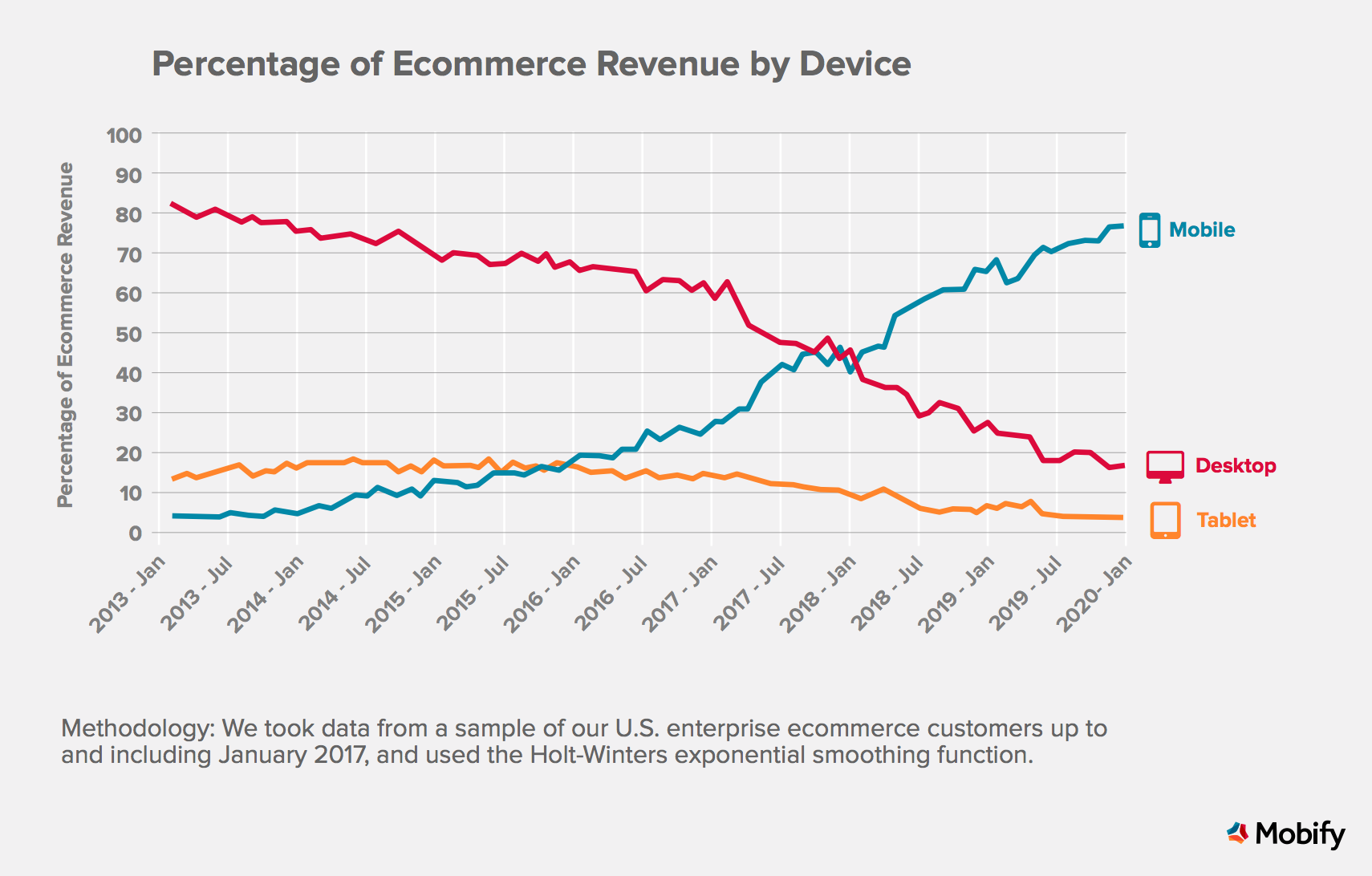 As the graph above shows, in Q1 of 2018, the number of sales transactions on smartphone devices grew 22.5% year-on-year, whilst tablet and desktop usage declined. According to Statista, the number of smartphone users is predicted to reach 2.5 billion by 2019.
The rise of M-commerce
As we saw in our e-commerce guides to Denmark, Sweden and Norway, using mobiles and tablets for carrying out in online purchasing is becoming more and more prevalent globally. Transaction speed and visual clarity are therefore the deciding factors in mobile purchasing, and the features of the iPhone Xs reflects that:
- The Super Retina Oled screens have a higher resolution and are larger than existing smartphones.
- The A12 Bionic chip the new iPhone significantly faster processing speeds than ever before.
According to this guide for online retailers to retain m-commerce visitors - you should focus not only on giving discounts but on communicating and engaging with your customers.
Image credit: MacRumors
With the launch of the iPhone XS, XS Max and XR, Brands and eRetailers have exciting new tools at their disposal.
If you want to take advantage of the ever increasing trend of mobile users for online purchases, it's important to have your data in order and fully optimized. WakeupData offer a complete data feed management platform with all the tools to improve and handle your product data.
We are feed experts and can offer the knowledge and expertise to help ensure your business's data is ready for the advance of mobile purchasing.
Get in touch, check out some of our previous success stories, or find out more about how mobile commerce is set to change the face of e-commerce.
---