In our latest update we are very excited to announce the possibility of split-testing (A/B testing) for all WakeupData users.
First things first, what is split-testing?
It's probably best if we explain why we're so excited about this first!
Split testing (also called A/B testing) is a way of conducting controlled experiments with a test and control group of product data - and the only way of establishing the value to certain changes in your feed.

The goal is to improve your online sales or decrease your cost pr click by measuring and comparing a preset metric like clicks, impressions or purchases between the test and the control group to see if there is a significant difference between varying the two.
Proven results - There are countless examples of success stories from companies who split testing to get fantastic results, including one which made $300 000 from split-testing with a few simple changes to their wording.

The difference is that until now, split testing has almost exclusively been performed on website landing pages.
But with this update, we are now moving it out to the channels that are responsible for driving traffic to your site.
WakeupData is one of, if not the ONLY data feed management tool with the full set of tools to allow users to carry out
feed split-testing by themselves.
What does split-testing mean for WakeupData users?
The split test functions gives you huge possibilities in testing the performance of your product feeds on different sales channels like Google Shopping, Facebook Product Ads, Pricerunner, Prisjakt or 3rd party tools- even small improvements can make a big difference for bottom line and ROI.
A test means that the feed is effectively split (hence the name!), meaning some products will contain a new version of, for example, products titles, while the control group will contain the old version of product titles - without external factors like sales, low season, bad weather or broken checkout flow negatively impacting your results.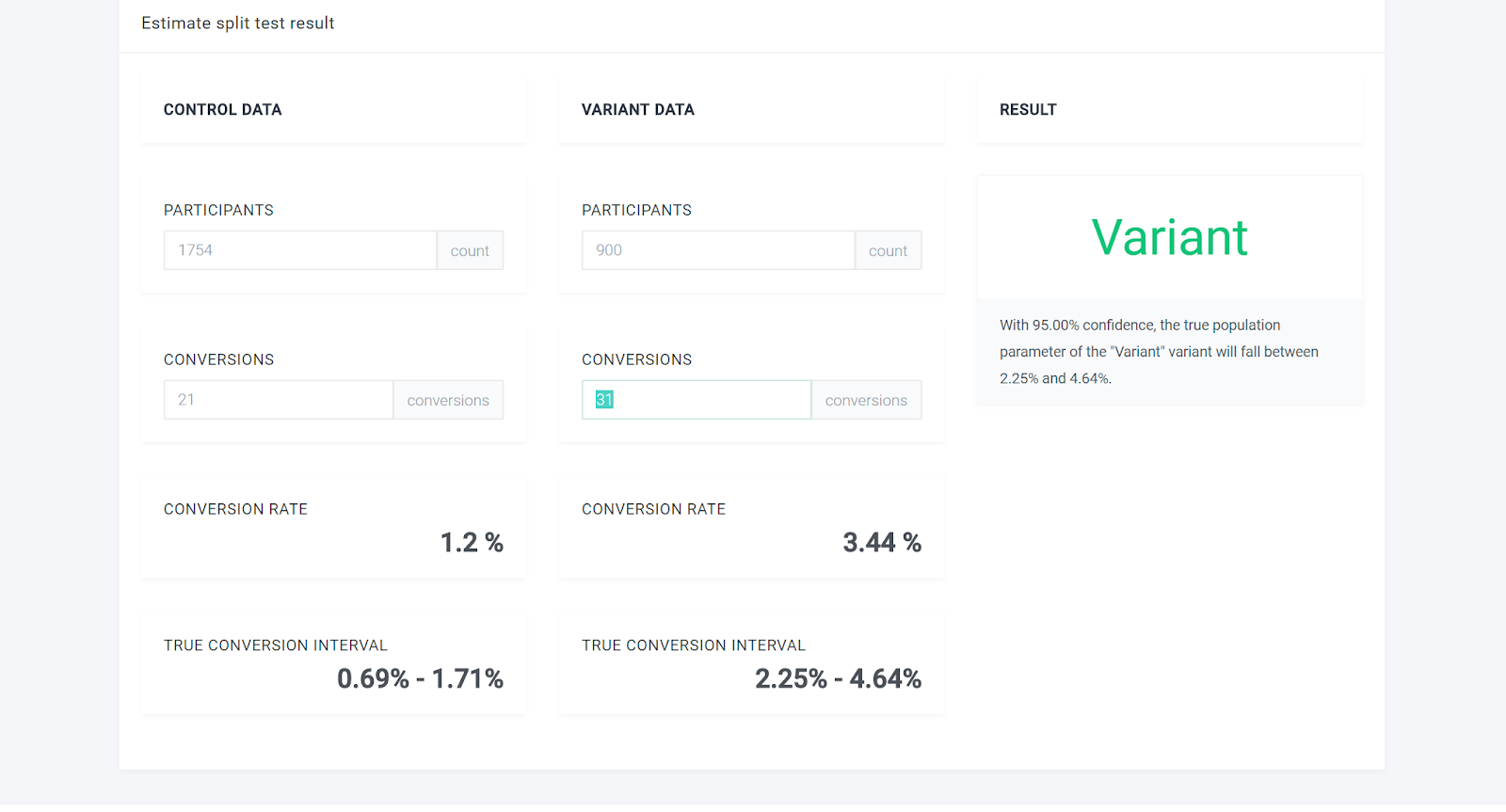 The test results will then allow the user to easily see if certain included or excluding factors were significant, then take further action to implement this success across their entire feed.
Demonstrating your ROI can be easily assessed because all your split tests can be created with quantifiable goals in mind.
These goals might be, for example, to improve click rates or impressions, as they were with Swiss publisher Blick.
By trialing different titles and images on several separate split tests they were able to produce a significant increase in page impressions (4.9% per visitor) and click through rate (19.7%) which resulted in a major lift in their ad revenue.

This was of course with conventional split test for webpages. With the ability of doing split testing in feeds, you can now test new questions like:


How does split testing work on the WakeupData platform?
We want to answer this question thoroughly and effectively, so have produced a step-by-step material pack on split testing which will outline in detail how to carry out the process on the platform - you can access it here or via the WakeupData platform.

If you want to see for yourself how the split test function works, simply create an account and use the 'test feed' to play around with creating your own expressions for an export.
---