Product titles could be the most valuable of the parameters that you are able to optimize in your product feed. Previous research has even suggested that enhancing product titles have given 151% increase in clicks, 47% increase in CTR and 28% reduction in CPC. Who wouldn't want that?
So, how do you create a perfect product title? It is important to note that there is no such thing as a one-size-fits-all guide for the perfect product title. It depends on which type of product you are selling and which search terms people are using to find these types of products.
For instance, if you are selling a washing machine it might be relevant to include the model number in the title, since customers often times search directly for that. On the other hand it might not make sense to add the material in the titles. Both of those examples would be completely different if you were selling jewellry instead. In that case, including the material would be extremely important.
Now, let's look at how to add attributes to product titles:
As always when using the expression engine, the possibilities are endless. In this example we are simply combining Brand with Product Title, separated by a space.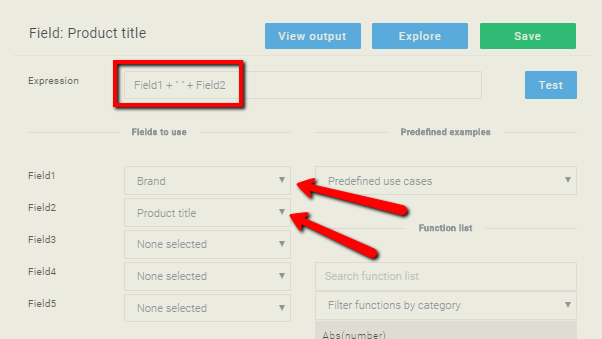 Let us then say that some of your product titles already contain the brand. If that is the case, you might not want to add it, which of course will result in the brand being shown twice. With the following expression we start out by testing if the brand is present in the titles and only add it if it is not in the title already.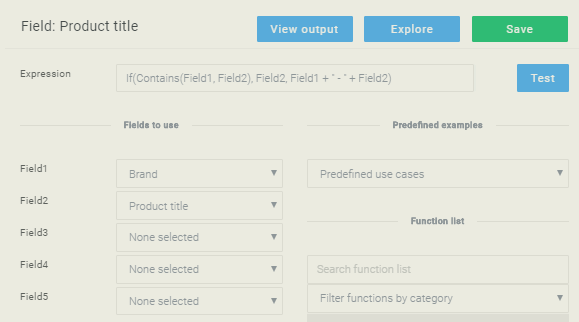 The taxonomy for the if-statements we use are always the same. First we set up a condition, followed by the value we want to apss if the condition is met and finally what we want to pass if the condition is not met.
In the example we have set up the condition is: Does the title contain brand? If so, pass only the title. If not, pass the brand and the title.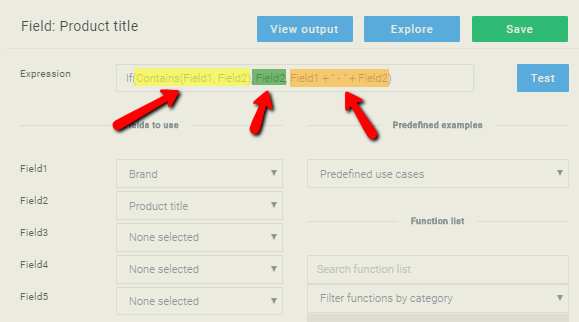 You can continue this with as many if-statements and attributes as you like (up to the 5 fields that is possible to use in the platform). For instance: brand, titles, size and materials.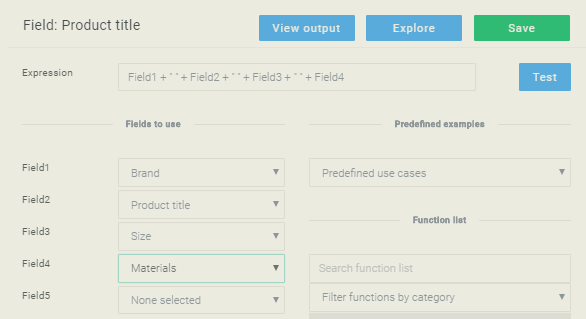 The are multiple possibilities and with this tool you have the power to customize and optimize your product titles and start seeing those improvements to your click through rates.
Time estimate
When setting up a new feed we are always trying to maximize the data and to optimize all the fields possible. Therefore, this will be included in your setup per default and not carry an extra cost.
Find out more about WakeupData's tailored feed marketing solutions, or sign up for a free trial via our cloud-based platform to try it out for yourself.

---