We have made huge changes to the WakeupData platform in regard to design, module-methodology, merging abilities and importing flow - all with the focus of providing you with a greater understanding of the platform and giving you unlimited power over your data.
Importing flow
Based on our dialogue with clients and with our keyword 'simplexity' as the driving force, we made the importing flow much simpler and more intuitive – emphasizing usability by increasing the prominence of the most implemented functions while minimizing those which were used less frequently.
For example, the import screen (below) now features an easy means of navigating and reading about each product feed type, as well as prominent tabs at the top, which allow you to filter by type depending on your product feed. This structure and increased focus on flow means that you can carry out imports in less time and with far greater control over what you want to achieve and how you want to do it.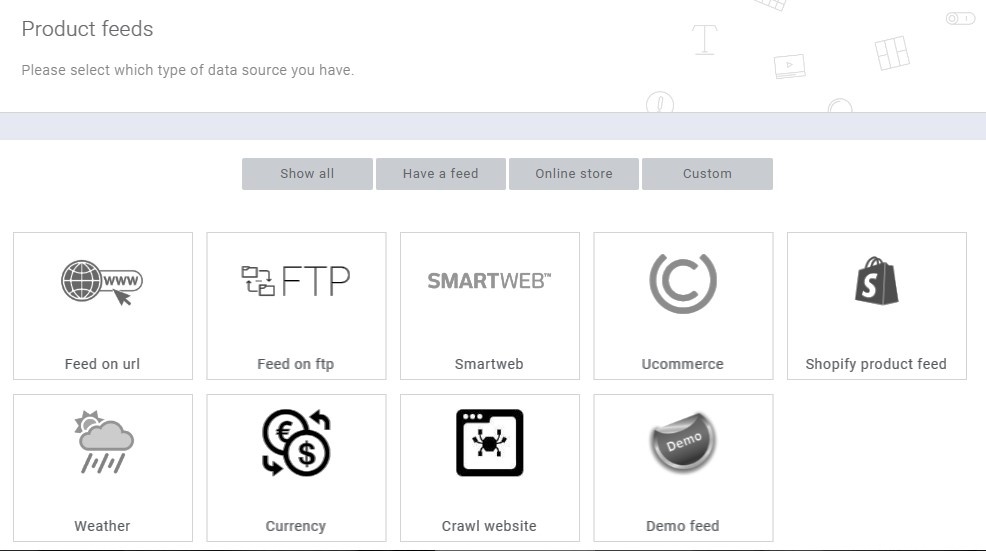 Data merging
We have also changed our merging abilities, now making it easier than ever for anyone, no matter their previous experience, to merge new information to their current feed.
WakeupData still offer the most advanced merging mechanics of any other data feed management tool solution, and are the only to enable the user to have total control over their data when merging and mapping.
With NEO, you still have the ability to merge with other files or add data from your website, as well as conditional and expression-based matching across a range of formats, now in a simplified, more visual and easily understandable manner with increased user help at all stages – you can read more about it here.
Module Methodology
The module methodology has also been altered, meaning you can easily specify your paths and filters, optimize your product feeds and export to your selected channels with tailor-made templates just as before – yet now in less time, more intuitively and with less complexity.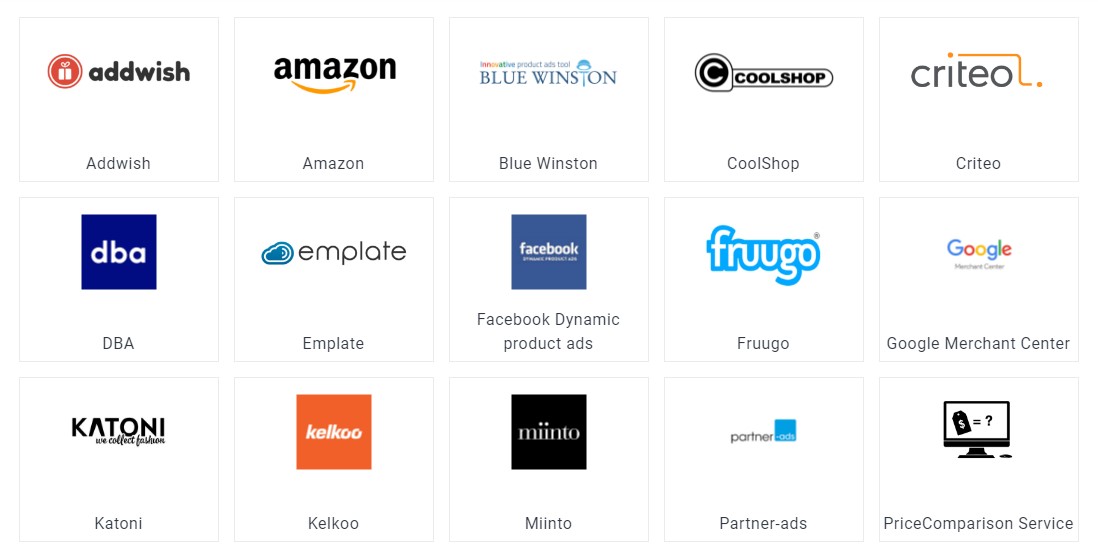 Let's take an example from setting up an export in both the current and old interfaces. In comparison to the old interface (below), WakeupData NEO (above) offers a simpler, more visual and easily navigable choice of options which simultaneously provides greater detail across the entire platform, allowing more informed decision making (see Shopalike image below).


User help
NEO also sees much more emphasis on the self-diagnosis of problems or questions which may arise, with far greater levels of information provided within the platform's interface. This helps to improve the overall flow as you won't have to stop with your import, feed optimization or export, in order to look for information elsewhere.
If you run into difficulty at any time, the new interface will give multiple options, such as accessing detailed help text, FAQs and informative film clips (above) running through features like imports, scheduling, merging and exporting.
If you are interested in finding out more about the potential of NEO and seeing some of the myriad benefits it can bring to your business, you can sign up for an account below.
---