In the first blogpost in this series we asked just what on earth data feed marketing actually is (below). Now we know what it is, we're asking why feed marketing tools are needed and how we our clients to save money and improve their online sales.
You may have searched for feed management tools online but there are several different options and an overload of information - why should you use one in the first place? Let's find out.
Meeting the requirements
Each channel you sell on will have different requirements for you datafeed which you must comply to.
This should (hopefully!) be the top priority of most data feed management tools:

Ensuring that their users can easily and effectively import their feeds across a number of formats and then modify and optimize their imported data is paramount to an efficient integration.
However, some data feed management tools handle this process better than others. It is really important that this process is clear, straightforward and easy for the user to carry out the creation and modification with minimal help.
WakeupData pride themselves on the clarity of the interface and the ease of use in effectively importing product feeds across a range of formats such as xml/txt/csv file, ftp, email, web addresses, database, ecommerce platform or website crawl.
Beating the requirements!
It's not just about meeting the requirements - if you want to sell effectively and beat your competitors you need to do more than just meet the requirements.
If your product ads contain more engaging, eye-catching, well-structured and optimized information than your competitors', you are more likely to make the sale. So better data means more sales.
A good feed marketing tool will offer a tool that lets you easily convert, merge, filter and optimize data as well as extra features like weather data, currency conversion, split test or image transformation.
Real time feed updates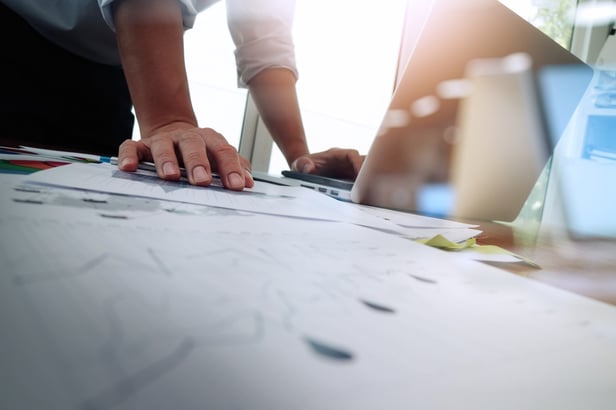 Merchants know that top quality service is indispensable for keeping their customers happy. Thus, no matter where the potential buyer chooses to purchase or view the products, they should always be provided with the freshest info.
Your data feed management system has to be ready to ensure this. Many top DFMS vendors provide the opportunity for their clients to schedule the frequency of feed updates ranging from once a day to about every 30 minutes.
Multiple shopping channels supported
Most of clients are merchants who are looking to increase their business exposure through versatile marketplaces, comparison shopping engines, Google shopping, affiliate networks, social media etc. This is why it is essential that your software provides them with as wide a choice of opportunities for feed distribution as possible. Ideally, it shouldn't be limited to your home country only, but cover international and even local channels from other countries too.
If your debating whether you need such a tool, simply analyze your product feed! A site like productfeedanalyzer.com will take a look at your feed a highlight possible improvements like missing GTINs, descriptions and HTML that needs removing.
Find out more about Product feed management here or simply sign up to our platform for FREE
and get started today.
---